An Ohio woman is facing numerous charges after she allegedly "God take the wheel" of her car last month, causing a high-speed crash.
The woman intentionally ran through a red light, causing a crash near the intersection of Richmond Road and Shaker Boulevard in Beachwood on the night of June 15, according to a police report.
Officers from the Beachwood Police Department arrived at the scene in the 2900 block of Richmond Road just after midnight on June 16 to find a vehicle had knocked down several power lines, a utility pole and crashed into a house.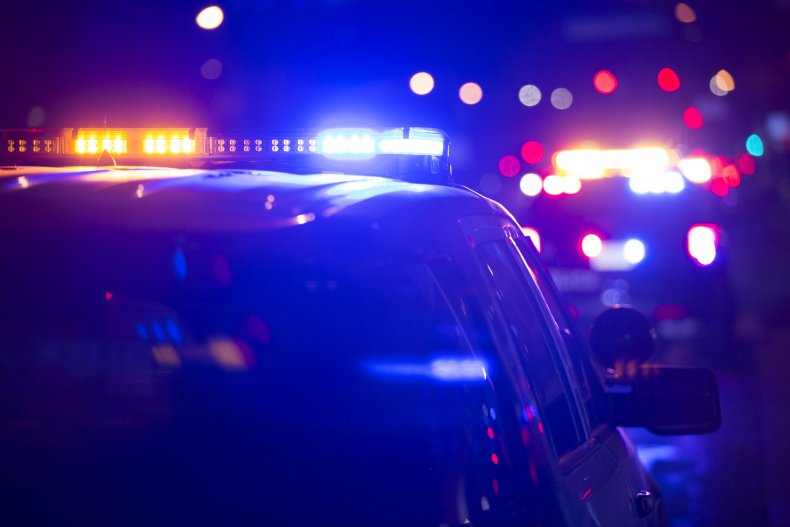 No one inside the home was injured, according to local media.
A police report said a 31-year-old woman, who has not been identified, approached officers at the scene and told them she had been driving the vehicle that was involved in the crash.
She also said that her 11-year-old daughter was sitting in the front passenger seat at the time.
According to WJW, traffic cameras captured the woman's vehicle traveling south on Richmond Road at more than 100 miles per hour. The footage showed her vehicle speeding through a red light at the intersection with Shaker Boulevard.
After running through the light, her vehicle hit another car and spun at a high rate of speed until it struck a utility pole, another car and then the house. The driver of the other vehicle manned to avoid being injured, according to the station.
According to the police report, the woman told officers that she drove at high speed and through the red light in order to "test her faith" in God.
She also said she had recently been fired from her job and was going through a difficult time.
She said she decided to "let go and let God take the wheel," according to the police report. It added that the woman believed she had done the right thing.
Both she and her daughter were taken to hospital for an evaluation.
Officers did not detect any signs that the woman was impaired by drugs or alcohol while at the hospital, according to the station.
She was arrested and is facing multiple charges, including felony assault, endangering a child, reckless operation and driving under suspension.
The investigation into the incident is ongoing. The Beachwood Police Department has been contacted for additional comment.
If you have thoughts of suicide, confidential help is available for free at the National Suicide Prevention Lifeline. Call 1-800-273-8255. The line is available 24 hours every day.