Woman Listed as Recipient of $3.4M COVID Grant for Business That Doesn't Exist
A woman has been listed as the recipient of a staggering $3.4 million COVID-19 relief check.
The only problem? She never applied for the funds—and she never received the money that was supposedly granted in her name.
Now, some are suspecting that the odd situation is something more sinister: a case of identity theft.
According to The Daytona Beach News-Journal, Amy Williams is listed as the top recipient of all 31 businesses that were granted funds by the area's Restaurant Revitalization Fund (RFR), a program from the U.S. Small Business Administration (SBA).
Intended to "provide funding to help restaurants and other eligible businesses keep their doors open," RFR funds have been a valuable lifeline for many small businesses amid the pandemic. According to the SBA, the "program ... [provides] restaurants with funding equal to their pandemic-related revenue loss up to $10 million per business and no more than $5 million per physical location."
As long as recipients spend the funds on eligible expenses before March 11, 2023, they are not required to repay any of the money.
The data shows that Williams, 44, received $3,463,030 for her business as a "caterer." For comparison, the next-highest earner, a local bar, was granted only $557,687.
Williams, however, says she has never worked in the food industry, let alone as a caterer. Having been out of work for three years fighting breast cancer, the Holly Hills resident only recently started her current job at a Wawa convenience store.
The only connection that Williams has to the restaurant industry is via her husband, who works as a cook. However, the restaurant where he's employed didn't receive any COVID relief funds.
Williams told the News-Journal that she doesn't know how her name and information found its way to the RFR list, as she had never applied for the program and never saw a penny of the enormous grant.
"I don't have any money," Williams explained. "I'd really love to know how this happened."
Oddly enough, the address associated with the fake catering "business" belongs to a residential house—one that Williams used to live in, eight years ago.
"She has not lived here for quite some time," said the building's owner, Edward Eken, to the News-Journal.
Meanwhile, the SBA has yet to offer any clear explanation on the case. Said the agency in a statement to Newsweek:
"As per longstanding agency policy, SBA does not comment on individual borrowers. The SBA takes fraud seriously, and, as such, all applicants are required to provide certification of their eligibility upon application. Misrepresentation of eligibility is unlawful, and, when appropriate, these cases are referred to the Office of the Inspector General. The Office of Inspector General and the agency's federal partners are working diligently to resolve fraud incidents."
Experts, however, believe that Williams was very likely the victim of identity theft. According to Secret Service Special Agent in Charge Caroline O'Brien-Bruster, who spoke with News 6, instances of SBA loan fraud are actually relatively common.
"If someone took out a [$3.4 million loan] in her name, chances are some of her neighbors having loans taken out in their name are probably pretty high," said O'Brien-Bruster.
As the baffled Williams explained to News 6: "I just don't understand how a government agency could just release these funds without really doing any kind of investigation on the business."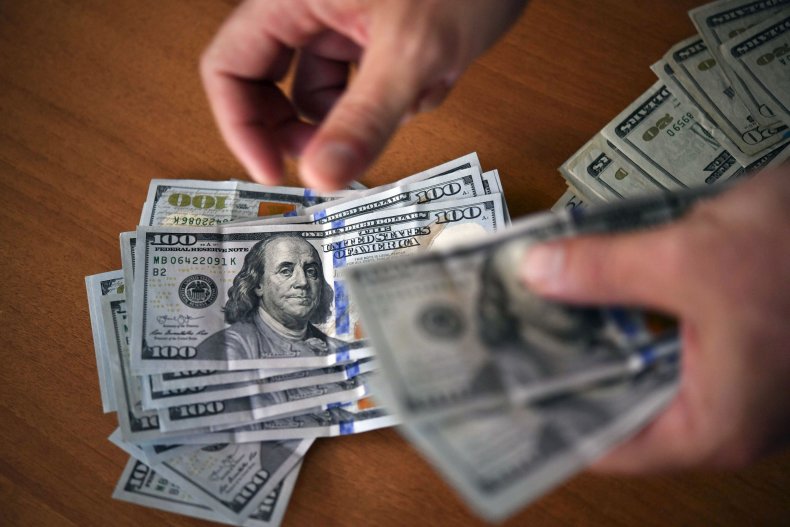 Updated 10/07/2021, 4:51 p.m. ET: This story has been updated with a statement from the U.S. Small Business Administration.