'Fish Pedicure' Causes Woman to Lose Her Toenails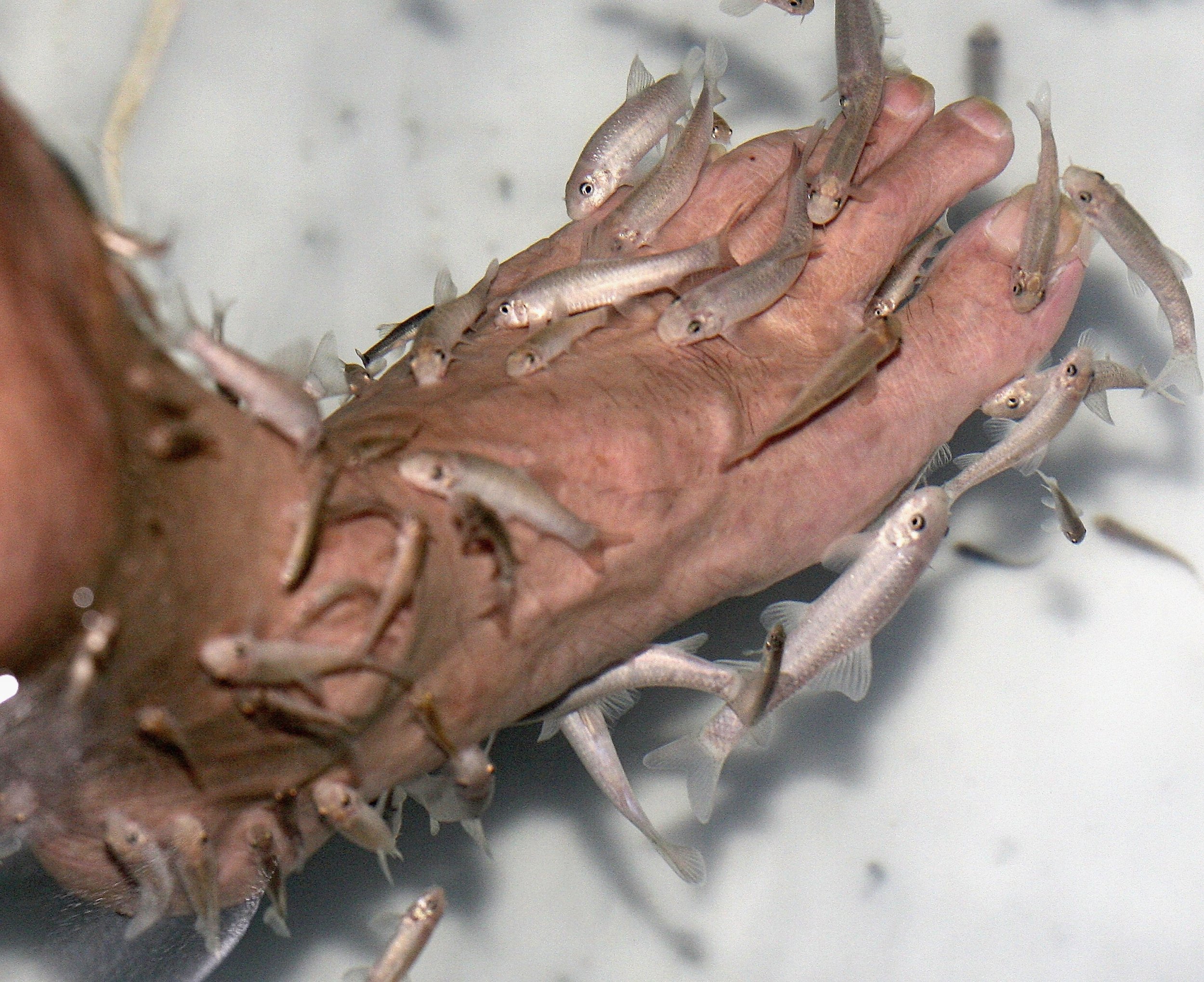 A woman began to lose her toenails after a "fish pedicure," a ticklish spa craze popular in China and the United States, according to a study published Tuesday in JAMA Dermatology.
The unidentified patient's nails separated from her first three toes over the six months since she received the spa treatment, in which garrarufa fish, or "doctor fish," nibble off dead skin around the feet. Dermatologist and lead author Shari Lipner diagnosed the woman with onychomadesis, or a condition that halts nail growth at its root, likely caused by fish repeatedly biting the affected toes during the treatment.
The study marks the first fish-related diagnosis of onychomadesis, but the pedicure poses more podiatric health risks, Lipner said. Since the tubs and fish themselves cannot be cleaned in between customers, bacterial and fungal infections can lurk and easily spread. Spas can also mistake the toothy chinchin fish, which draws blood, for the doctor fish, further increasing the risk of infection, the Centers for Disease Control and Prevention said.
Fish pedicures have boomed since the first U.S. fish spa opened in Virginia in 2008, Lipner claims in the paper, due to what she calls "unfounded claims" that the treatment leaves feet smoother and less pungent, removes bacteria and fungus and increases circulation.
"I do not recommend fish pedicures for any medical or aesthetic purpose," she told Gizmodo.
At least 10 states in the U.S. have banned the treatment because of its potential health hazards, the CDC said, though 2011 Health Protection Agency guidelines considered the risk of bacterial infection from fish spas to be "very low" but not completely avoidable.
The treatment was popularized in Turkey and India, where it's considered an alternative therapy to ease psoriasis and other dermatological conditions. In 2006, researchers found just three weeks of "doctor fish therapy" reduced the severity of patients' psoriasis by 70 percent, though the water was sterilized and changed several times throughout the day during the study, and no patients shared the same tub.
As for Lipner's patient, her nails will grow back, though it'll take time. Onychomadesis only temporarily stops nail growth, which usually resumes within 12 weeks, according to a 2017 study of the condition. It's a typical byproduct of hand-foot-and-mouth disease, a viral infection common in children that appears as a rash on the hands and feet, so it's unclear how the infection was spread through the fish pedicure.