'Manipulative' Woman Arranged for Two Lovers to Compete for Her in 'Medieval Duel,' Murder Trial Hears
A woman allegedly arranged for her two lovers to compete in a "medieval duel" for her affection, a court in the U.K. has heard.
Asta Juskauskiene, 35, a care worker from Kent, southeastern England, was married to and had a child with 42-year-old Giedruis Juskauskas. Shortly after Juskauskiene left her husband, she met Mantas Kvedaras online. The 25-year-old was in a prison in Lithuania at the time, Kingston Crown Court heard according to The Telegraph.
Juskauskiene met Kvedaras through another prisoner, Andrius Semionovas. She married Semionovas in February 2019, a month before he was due to be released. Semionovas had planned to meet Juskauskiene in London, but was deported after he tried to enter the U.K.. Juskauskiene then moved on to Kvedaras.
Prosecutor Hugh Davies told the murder trial Juskauskiene and Kvedaras developed an "obviously sexual" relationship online. The pair met in Stockholm on May 29, and again in London a fortnight later.
After Kvedras was released, both he and Juskauskas said they wanted to be with Juskauskiene.
On Monday June 17, the men met at Whalebone Lane, an alleyway in Stratford, near a shopping area in East London. Kvedaras stabbed Juskauskas in the body and neck 35 times.
Police officers and paramedics discovered an unconscious Juskauskas at 12:40 a.m. on June 17, the Newham Recorder newspaper reported. Approximately 20 minutes after first-responders arrived, Juskauskas was pronounced dead at the scene. He was later confirmed to have bled to death.
Kvedaras was charged with the murder of Juskauskas, and Juskauskiene with conspiracy to commit murder. Kvedaras has since pleaded guilty, The Telegraph reported. Juskauskiene denies conspiracy to commit murder and perverting the course of justice.
Davies told the trial Juskauskiene wanted the men to "settle the issue in relation to the defendant with violence—in effect a latter-day medieval duel."
"In their different ways each man felt that they had claims over Asta Juskauskiene," Davies said. "The situation was inevitably going to come to a head. It did come to a head in Whalebone Lane on that Monday morning. This was not a fist fight that escalated: it was a murderous assault with a single bladed knife with death as the inevitable outcome."
Davies described Juskauskiene as "manipulative." He said she was aware Kvedaras would carry out "serious violence" against her ex-husband.
Jurors were told Juskauskiene harbored Kvedaras after the stabbing. She is also accused of "repeatedly" lying to police and deleting text messages from her cell phone.
The trial continues.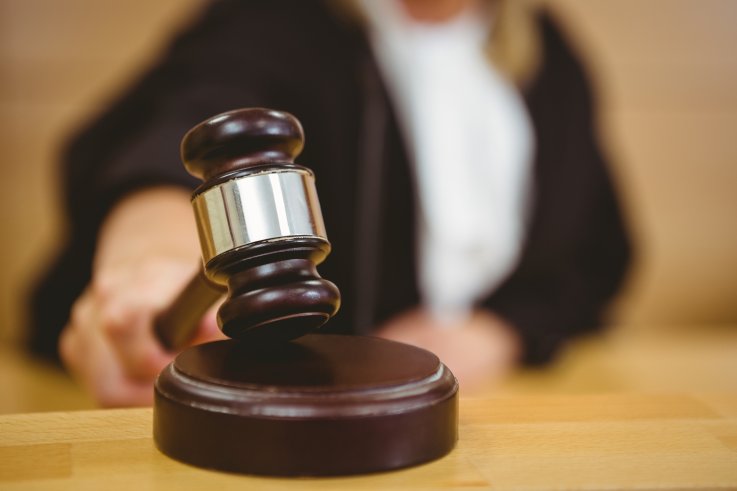 'Manipulative' Woman Arranged for Two Lovers to Compete for Her in 'Medieval Duel,' Murder Trial Hears | News