Woman Marries Giant Tree, Hoping to Save It From Destruction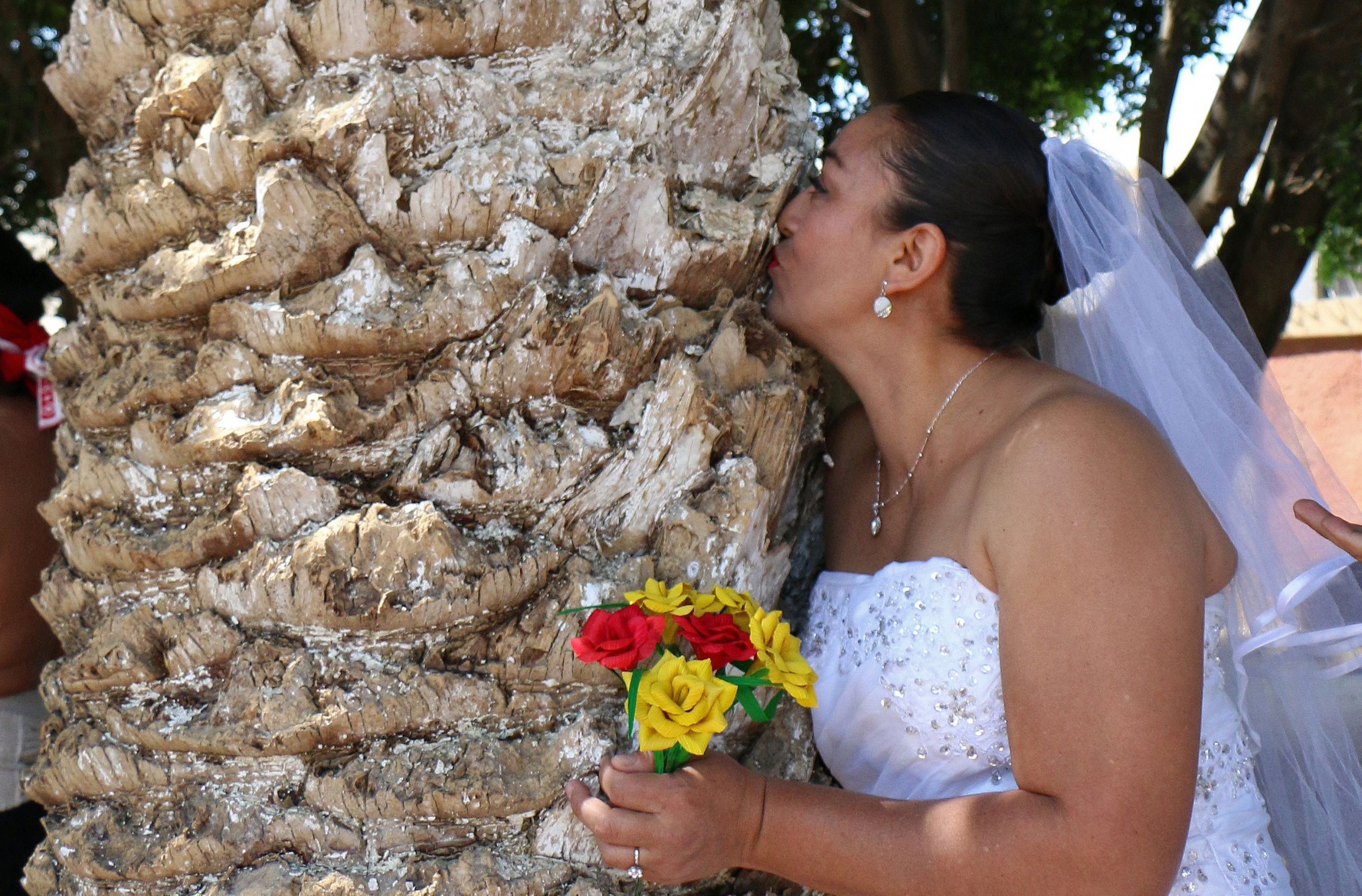 Updated | In a push to save a beloved community tree, a Florida woman donned a white gown and pledged her undying love to a giant ficus at a wedding reception on Saturday.
Karen Cooper, along with 50 of her closest friends, protested the proposed demolition of a 100-year-old tree at Snell Family Park in Fort Myers. Community members banded together to organize the wedding ceremony after the city began discussing removing the giant ficus, which residents said had been a community touchstone for years.
The wedding ceremony was complete with flowers, white dresses and a cake that read "higher love" in icing. In a break from tradition, Cooper's bridesmaids also pledged themselves to her beloved groom.
"Well, first, the wedding was tree-mendous!" the bride told Newsweek. "We went out on a limb with a sappy intimate neighborhood ceremony."
Cooper said she was inspired to host a wedding after hearing about similar measures taken by women protesting deforestation in Mexico.
The Laurel tree has been a part of their community for 90 years, with generations of Fort Myers residents finding shade under its billowing branches, Cooper said. It has also weathered its fair share of storms over the last century.
"It has survived Irma, Charlie, Wilma, Isabel, Donna and many hurricanes before they even started naming them," Cooper said. "And we lost so many trees in September due to Irma."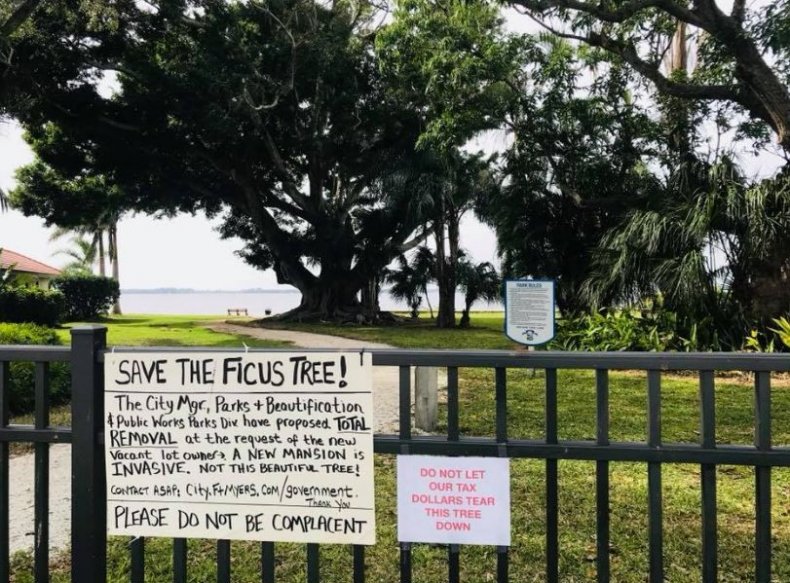 The tree's roots are on city property, but some of its 8,000-square-foot canopy drapes over the neighboring lot, which is for sale. In February, the city discussed the possibility of cutting it down and planting a smaller one in its place, according to agenda documents.
Cooper is hoping that a donor will step forward and buy the property, so that the neighborhood can expand the park and keep the tree in its current state.
In an email, city spokeswoman Stephanie Schaffer told the Orlando Sentinel: "The City is moving forward to save the Snell Park ficus tree. Every day, City employees care for the trees and plants that give our city a sense of community and shared history."
City officials did not immediately return Newsweek's request for comment. Leaders are expected to discuss the tree's fate during a meeting on Tuesday, documents state.
Meanwhile, signs still line the fence that borders the tree.
"Please do not be complacent," the sign reads. "Do not let our tax dollars tear this tree down."
This page has been updated with comments from Karen Cooper, bride.