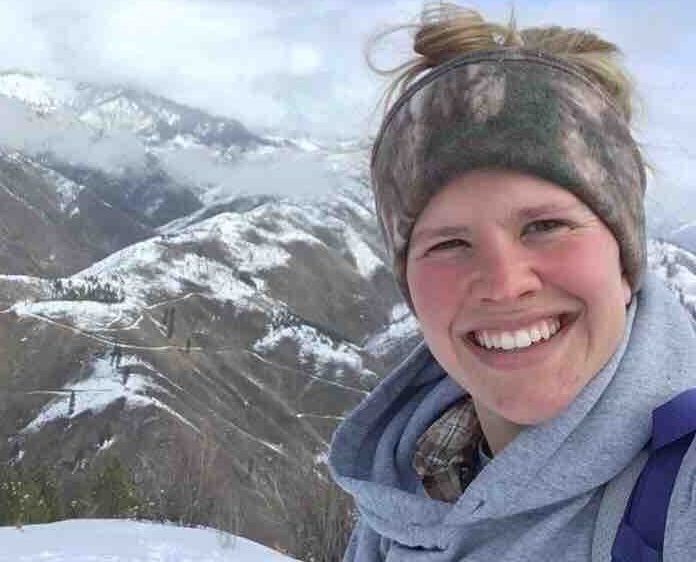 A woman who recently landed her "dream" job as a grizzly bear researcher is recovering in the hospital after being mauled by one of the animals just days into her new role.
Amber Kornak, 28, recently accepted a position at the U.S. Fish and Wildlife Service as a grizzly bear wildlife technician in Libby, Montana. On the morning of May 17, she was attacked by a grizzly bear while working alone near a stream in the Cabinet Mountains, an agency spokesperson confirmed to the Associated Press.
Kornak suffered two skull fractures and severe lacerations to her head, neck and back as a result of being mauled by the bear. Kornak managed to escape after spraying Mace-like bear spray at the grizzly before walking two miles to her work vehicle to drive for help.
Since the attack, Kornak underwent surgery in Kalispell, Montana, to remove bone fragment and drain her brain of fluids. She's also received treatment for the lacerations she suffered.
Her friend, Jenna Hemer, has since set up an online fundraising page to help pay for the 28-year-old's medical bills.
"Anyone who knows Amber knows that she is fierce, and will fight like hell to recover as quickly as possible. However, this has created quite an obstacle for her," Hemer wrote in the GoFundMe's description page.
"Her family and friends are reaching out in order to help her with her monthly bills while she is out of work indefinitely. No donation is too small, and would be greatly appreciated along with your thoughts and prayers."
The GoFundMe page has raised $22,000 since it was set up on May 18.
Providing an update on Kornak's condition, Hemer added on Facebook, "The drains have been removed and she has been downgraded from the ICU. She still has a long road to recovery ahead of her, but this is great news. She is one hell of a fighter."
Montana Fish, Wildlife and Parks described the incident as a "surprise defensive encounter" from the bear, reported the Missoulian. An FWP Wildlife Human Attack Response Team is investigating the incident.
According to the agency, Kornak followed all appropriate steps while working in grizzly bear country, including carrying the spray with her for protection. The Cabinet Mountains are home to an estimated 50 grizzlies, which are protected as a threatened species under federal law.