A woman posted a now-viral TikTok video that shows off what her Hinge dating profile looks like when mimicking the profiles she comes across herself.
"The feminine urge to mimic the male dating app population," read the text over TikTok user @wutisalice's video, which received more than 2 million views, as the Home Depot theme song plays in the background.
Created in 2012, Hinge's ongoing campaign is to be the app "designed to be deleted." Information about online dating across various platforms in America that was published by the Pew Research Center in 2020 touched on some trends.
"Many online daters say they could find people on these platforms who they were physically attracted to, shared their hobbies and interests, seemed like someone they would want to meet in person or were looking for the same kind of relationship as them," the piece by the research center stated.
Most users' overall experiences were generally positive, but there were some downsides reported.
"By a wide margin, Americans who have used a dating site or app in the past year say their recent experience left them feeling more frustrated than hopeful," the piece stated.
TikToker @wutisalice scrolls through her profile, which showcases photos that include her holding a fish, a photo in a locker room and a picture standing with a group of friends, all of whom are holding a similar pose while wearing sweatshirts and backward baseball hats.
Hinge also provides opportunities for users to answer different prompts.
Finishing the prompt that started with "We'll get along if," @wutisalice wrote, "you order a steak at dinner instead of a salad."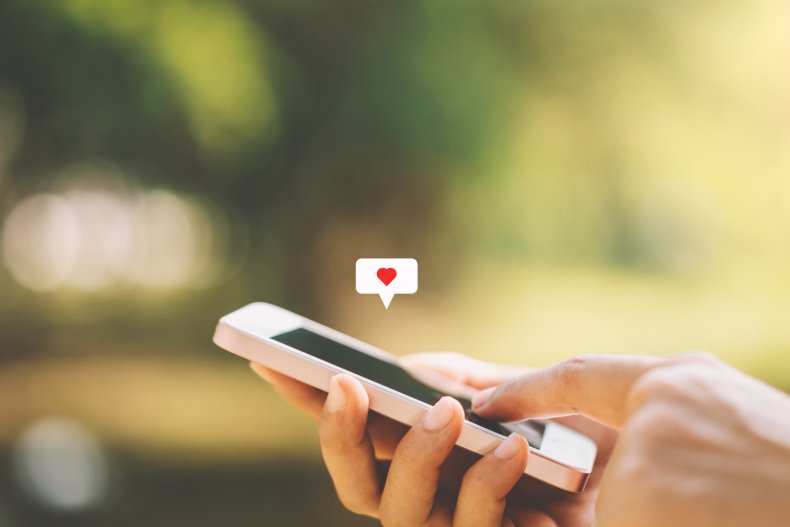 TikTok viewers found the parody hilarious and shared their thoughts and some additional tips to improve the stereotypical profile.
"You forgot to round 5'9 up to 6'2," a commenter wrote.
One suggested mentioning a fluency in sarcasm
Another commented, "My most controversial opinion is...Pineapple shouldn't belong on pizza."
"Why is this so accurate," a viewer wondered.
It wasn't long before someone who came across her profile caught on to the joke.
In a follow-up video, @wutisalice revealed the start of a conversation with someone she matched with.
"Did you base your profile off of a frat bro named kyle?" the match asked.
Commenters who were invested in the original TikTok were thrilled to have an update.
"Oop we caught one, with some sense of humour or self-awareness," one viewer wrote. "Either way I am excited, I don't know what that says about my standards in men."
A commenter wrote they were a bit suspicious.
"His knowledge either means he's a keeper OR hella toxic," they claimed.
TikToker @wutisalice published other videos that showed what she's come across while online dating and even tailored her profile once again. In her second profile edit, she attempted to mirror the profiles she finds of conservative men.
Newsweek reached out to @wutisalice for comment.