A woman has been found alive five months after she disappeared in a canyon in Utah.
The 47-year-old woman was first reported missing in November last year when her car was sighted near the Dry Canyon Trailhead in Diamond Fork Canyon by a U.S. Forest Service worker.
Utah County Sheriff's Office deputies, search and rescue volunteers searched the area, only to find what looked like a disused campsite.
"Detectives and Search and Rescue officials with the Utah County Sheriff's Office (UCSO) searched the area by ground and from the air but could not find anyone," Sergeant Spencer Cannon of the Utah County Sheriff's Office said in a press release on Tuesday.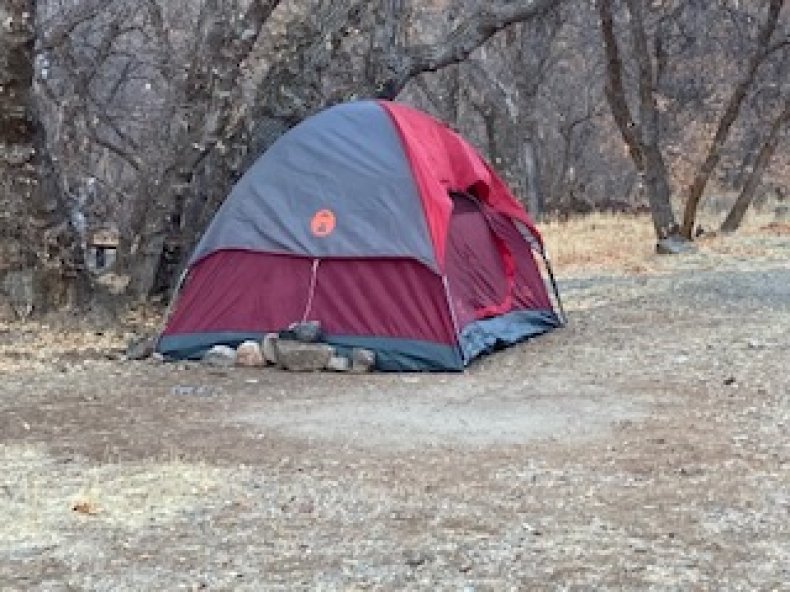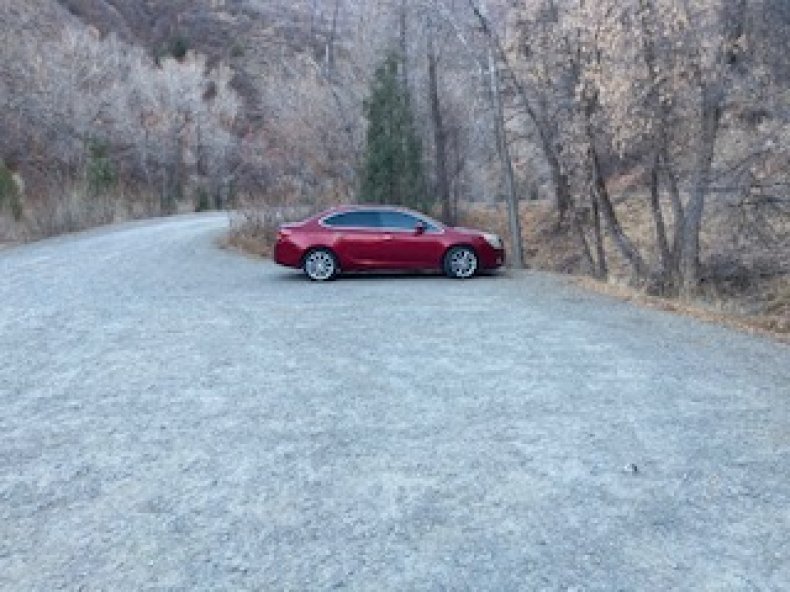 Detectives cited telephone information that led them to believe the woman might be in Colorado after abandoning her car and camping equipment in the area.
"Over the next several months, efforts were made to identify and contact family without success," Cannon said, adding detectives had contacted the woman's former co-workers and found information suggesting she may struggle with mental health challenges.
However, on Monday May 3, a UCSO sergeant and search and rescue coordinator returned to the area with a group from a nonprofit aerial search organization in an effort to find evidence that the woman might still be in the Diamond Fork area.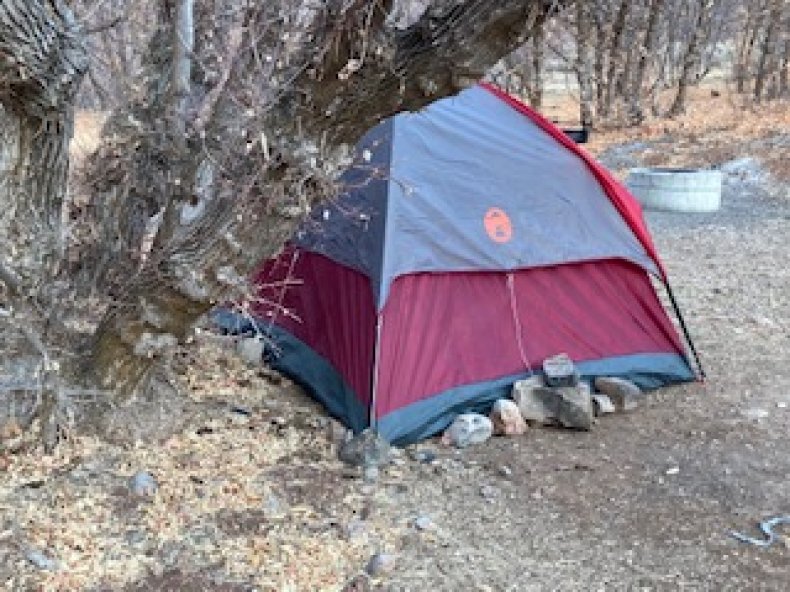 During one of the first attempts a drone crashed. As the team set out to find it, they came across a tent they believed had been abandoned.
"They sent the drone up, and apparently on one of its first passes, the drone crashed. So they went up looking for the drone that had crashed, and in doing that, they came across another small campsite where there was a tent," Sergeant Cannon told FOX 13. "As they're looking at this, the zipper of the tent unzipped and this woman who we had identified the previous year in November and December of last year sticks her head out."
The woman, whose identity has not been released, was said to have had "lost a significant amount of weight" and appeared weak.
Authorities believe she intentionally set up the makeshift home, telling officials she rationed some food she had available and foraged for grass and moss while drinking water from a nearby river to stay alive.
Deputies took the 47-year-old to the Utah Valley Hospital for a mental health evaluation but stressed she had not broken the law and may return to the area in the future.
"I have to be honest, we fully expected we wouldn't find anybody related to that alive up here given how long it had been... In situations like that, we often find somebody after they passed away," Sergeant Cannon said. "Our hats off to her as a survivor. Whatever else is going on in her life, her ability to survive in undoubtedly difficult circumstances is remarkable."
Newsweek has contacted the Utah County Sheriff's Office for comment.