Woman Modernizes Popular Scene From 'The Devil Wears Prada': 'I'm Obsessed'
A woman's TikTok video modernizing and reimagining the popular opening scene of the 2006 Academy Award-nominated film The Devil Wears Prada went viral, garnering nearly 1 million views.
Miranda Bradberry posted the video to her TikTok account @mirandabradberry. The video shows a 2022 version of how the movie's main character, Andrea "Andy" Sachs, prepares for her job interview, and how it parallels with other women in the fashion industry getting ready for the day. Commenters reveled in nostalgia and praised Bradberry for how she managed to recreate the well-known movie scene.
The Devil Wears Prada follows Andy Sachs, an aspiring journalist who landed a job as an assistant to Miranda Priestly, the editor-in-chief at a major fashion magazine with high demands and expectations. Though her intention was to stick with the job for a year before moving on to a different publication, the job begins to take a toll on Andy. Even after about 16 years since the film's release, scenes and themes of the movie continue to be discussed.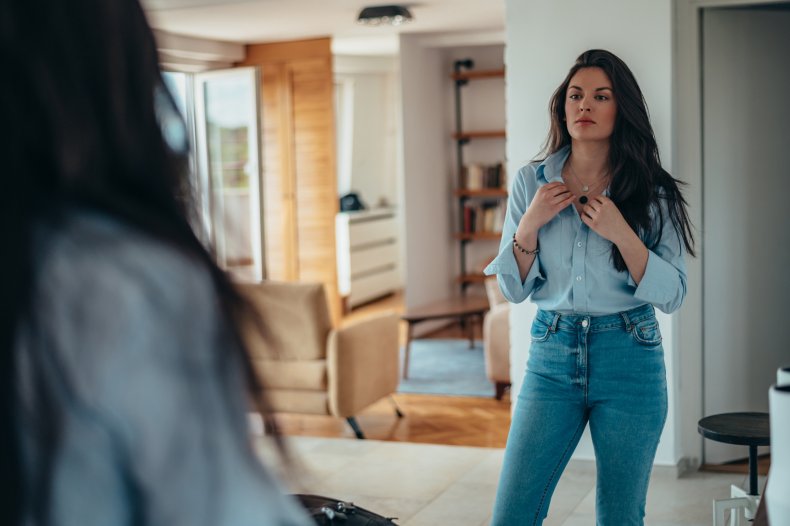 Bradberry is seen brushing her teeth at the start of the video as social media video clips featuring influencers, models and actresses are sprinkled throughout the TikTok. Similar to the movie, it highlights a stark contrast between Bradberry using more affordable products, while those on social media are promoting luxurious items.
Simple tasks like choosing what to wear for the day and skincare are moments highlighted in the video.
As some of the influencers on social media are seen wearing more high-end designer clothes and eating a carefully prepared breakfast, Bradberry is perched on the kitchen counter and eats a bagel while wearing a simple sweater over a white button-down shirt and a pair of sweatpants.
Bradberry concludes her video as she sits down for a fictitious interview with Vogue.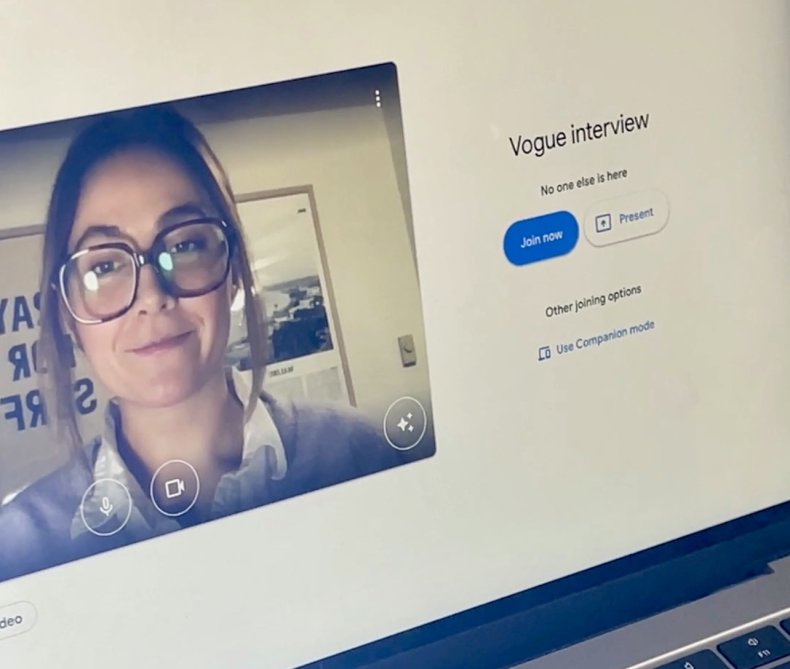 "I wanted to highlight how the juxtaposition 'The Devil Wears Prada,' originally illustrated almost 16 years ago, still holds true today," Bradberry told Newsweek in an email.
Over the years, the film sparked several different conversations, and a piece published by Salon suggested the movie glorified overworking.
"This is often called, 'paying your dues,' a highly romanticized concept that tells young people to embrace workplace exploitation because there's simply no other way, and if they follow this path, they'll someday be the beneficiary rather than the object of exploitation," the piece stated.
The piece went on to state that in the years since the film was released, "things are changing."
"Embracing exploitation is no longer a virtue," it read. "Abusive bosses aren't doling out 'tough love.' Experience doesn't and never did pay bills."
Commenters on Bradberry's were impressed by the video production, as well as the message behind it.
"This was simply a masterpiece and you can not tell me otherwise," @simonealyssa commented.
"I'm obsessed," @Ropa commented.
Many were glad to see a more relatable side of someone on TikTok.
"This made me feel better about my regular little life," @megghead13 wrote.
"Ugh I love this," @onepinkshoelace wrote. "Really highlights how unglamorous all the 'glamour' shots on insta are and how beautiful normal life is."
"I love this," @anabgonzalez_ wrote. "Made me realize that it's totally normal to not be living life the way it's shown on Instagram by these women."
Others referenced jokes from the film, and one even pointed to the toxic work environment portrayed in the movie.
"If the devil wears prada in 2022, ima run to HR real quick," @C'EST D. "Byeee toxic working environment."
Bradberry said the video was a good chance to showcase some of the more "mundane" aspects of life that don't appear on social media.
"To be able to help people see that they are enough, just the way they are was the cherry on top," she said.
Updated 02/16/2022, 1:30 p.m. ET: This story has been updated with comments from Miranda Bradberry and the verified TikTok.