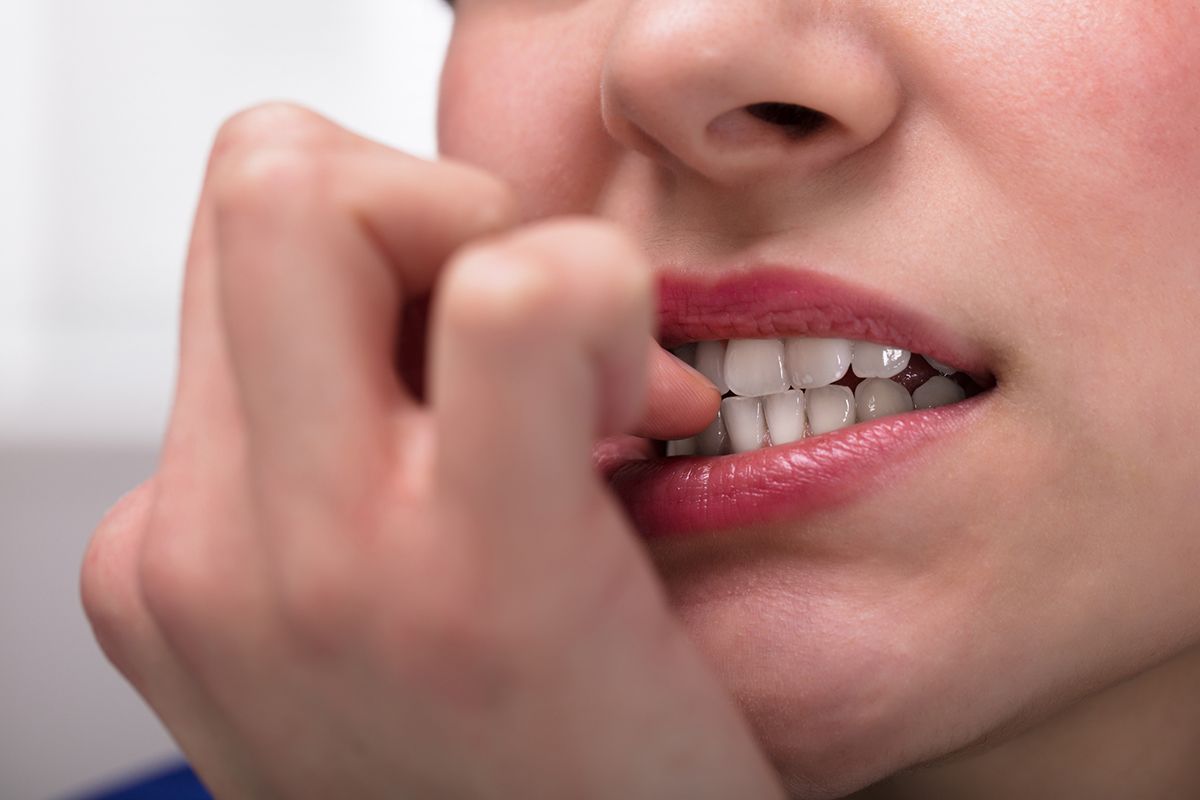 A college student with a chronic nail-biting habit had her thumb amputated after developing cancer.
Courtney Whithorn, 20, who lives in Australia, bit her nails throughout her life. But intense bullying at high school turned it into a debilitating habit, MailOnline reported. She chewed on her thumb so often she once bit the nail off entirely, and hid the digit from friends and family for four years.
Whithorn was forced to confront her problem when her nail turned black, She visited a doctor who recommended she have a graft on her thumb to remove the black spot. But a biopsy revealed a rare form of cancer was lingering in her nail bed.
Doctors diagnosed Whithorn with acral lentiginous melanoma, a form of skin cancer that develops on the palms, soles of the feet, or under the nail (known as subungual melanoma). According to the Primary Care Dermatology Society, the condition is rare among Caucasians, but more common in people from East Asia. Whithorn is also younger than most sufferers, who have an average age of 40. The cancer can cause a black or brown spot to appear on the skin.
Since the form of cancer is so rare and the disease had spread to her lymph nodes, specialists advised Whithorn to undergo an amputation.
She told MailOnline: "I'm still waiting for that set of results from the surgery last week, and if it's clear then the surgeon watches me for the next five years, and I get regular scans and bloods.
However, it is unlikely Whithorn's nail biting caused the cancer.
Dr. Walayat Hussain, of the British Association of Dermatologists, told Newsweek: "The nail biting likely didn't cause the melanoma.
"Chronic trauma and inflammation is indeed a risk factor for skin cancer development, and trauma induced cases of subungual melanoma have been described however."
A serious nail-biting habit can cause health issues from dental problems to infections.
Under the nail, a family of bacteria, among which the potentially dangerous salmonella and E.coli are members, can lurk, Dr. Richard Scher, a nail disorder expert at Weill Cornell Medical College and a member of the American Academy of Dermatology, told Time.
Nibbling at fingernails can cause the skin to tear, and make a person vulnerable to an infection called paronychia which can cause pus to ooze from the digit.
About the writer
Kashmira Gander is Deputy Science Editor at Newsweek. Her interests include health, gender, LGBTQIA+ issues, human rights, subcultures, music, and lifestyle. Her work has also been published in the The Independent, The Independent on Sunday, The i Newspaper, the London Evening Standard and International Business Times UK.