Woman Shares Passport Tip Some Travelers Might Not Know—But Should
While traveling can be a wonderful chance to explore new places and experience new cultures, it can also come with a set of logistical challenges.
One TikToker took to the platform to share a specific logistical challenge she faced in regard to her passport. User @Wheres_elle posted a video earlier this month sharing that she recently learned that travelers can be denied entry into a country if there are not enough blank spaces left in their passports.
"[T]his is not a flex but I am genuinely upset," @wheres_elle, whose first name is Elle, said at the start of the video.
"I had no idea that if you fill up your passport and you actually have no space for any more stamps than you can get denied entry from a country," she said.
In the caption, Elle said there are three weeks until she travels again.
"I need a new passport BAD," she wrote.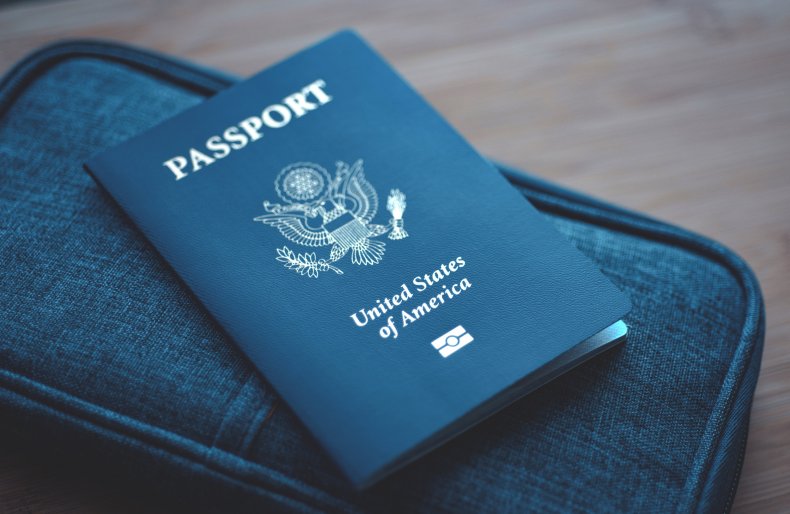 Commenters shared mixed reactions with some relating to the woman's surprise and others calling it "common knowledge" and questioned how she never knew this fact.
In 2018, the Points Guy reported that there are in fact a handful of countries that require at least one or two fully blank passport pages for entry. Beyond that, there are several countries that require at least two blank pages in order to receive a visa. An important caveat to keep in mind is that the last two pages of an American passport do not qualify to be used as visa pages.
"Make sure that you have an empty page with 'visa' at the top," the outlet wrote. "You'll want to renew your passport before these visa pages are gone."
According to the FAQ section on the U.S. Department of State-Bureau of Consular Affairs' website, some airlines will not allow passengers to board if there are not two to four blank pages left to meet a particular country's requirements.
Commenters were surprised to learn that someone who travels as frequently as Elle does would not know this fact and they were not shy to share these opinions below the video.
"How did you not know this? Isn't it common knowledge?" one commenter wrote.
"[I]f there's no room do you expect them to double stamp another page? Lmao," wrote another.
Others, though, were also surprised when they discovered this fact and thanked Elle for sharing.
"Actually good info, thanks!" one person wrote.
"All you guys who say it's common knowledge...literally it's not, I lived abroad for 8 years it was mentioned literally never," one commenter wrote in support of Elle.
Others, who claimed to be frequent travelers as well, said they have visited countries and not received a stamp.
Some offered advice on how to get passports renewed quickly and suggested next time she request a 52-page passport book rather than the standard-issue 28-pages.
In 2021, the U.S. began issuing a new passport called the "Next Generation Passport" which uses new technologies with "enhanced security features," according to the Bureau of Consular Affairs' website. With the new passport, a standard-issue features 26 pages with a larger 50-page book available as well.
Newsweek reached out to Elle, the Department of State and the National Passport Information Center for comment.