Woman Takes Trump's Scotland Golf Course to Court Over Public Urination Photos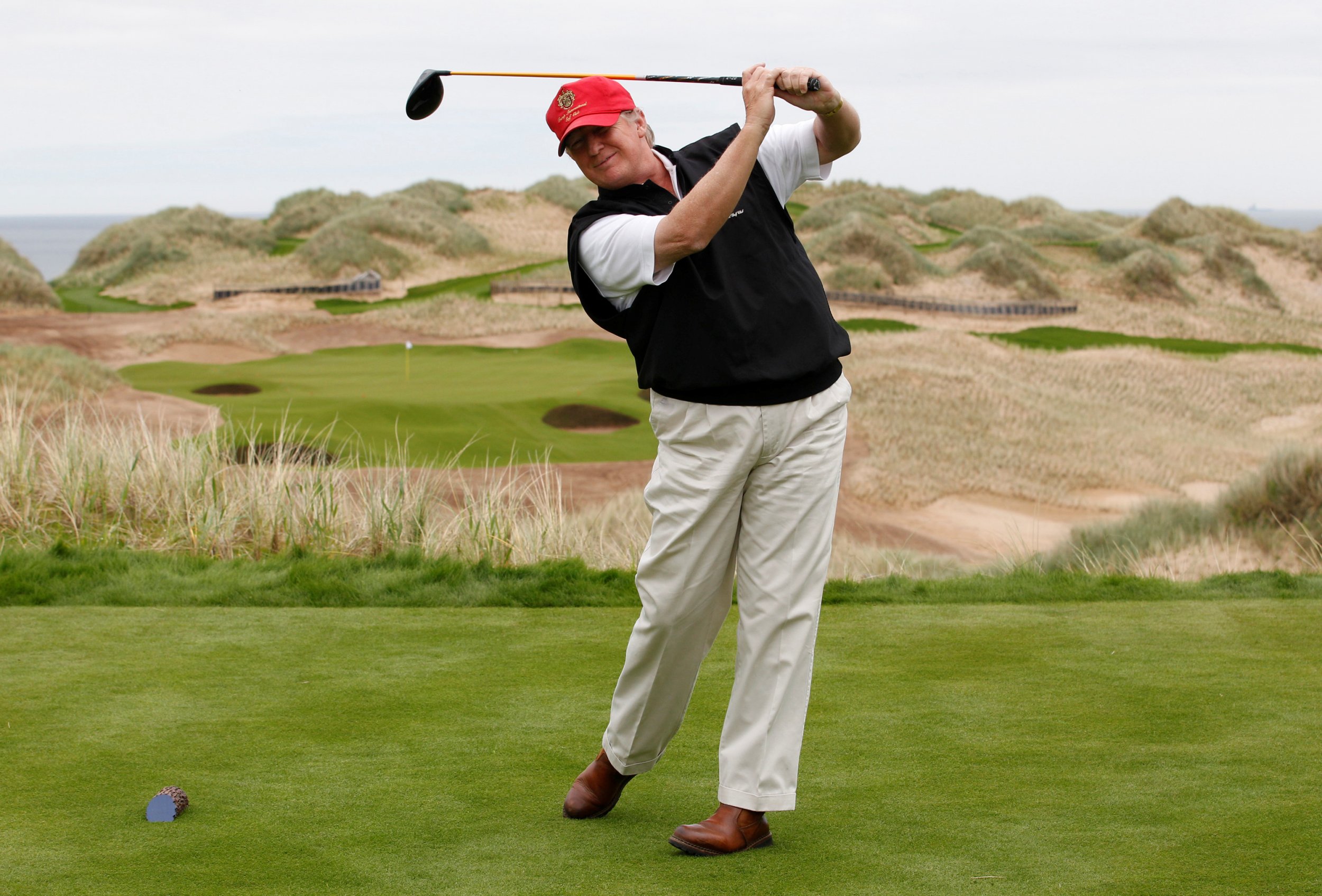 A woman who was caught on film urinating on U.S. President Donald Trump's golf course in Scotland is taking the club to court for violating her privacy.
Carol Rohan Beyts, 62, was charged in April 2016 for urinating on the Aberdeenshire course under a Scottish law that fines people for urinating or defecating "in such circumstances as to cause, or to be likely to cause, annoyance to any other person."
However, Beyts is seeking up to £3,000 ($2,800) in damages from Trump International Golf Clubs Scotland at a small claims court, according to reports. She alleges that the golf's employees violated data protection laws by secretly filming her urinating in sand dunes near the course.
A greenkeeper denied filming Beyts but said he took photos because he thought she was committing a "criminal act."
On April 16, 2016, the day after police charged Beyts, she described in a Facebook post how she and a fellow activist who opposed Trump's golf course were walking the beach and sand dunes. "I was doing nothing wrong," Beyts wrote. She said she believed the charges were "designed to intimidate" and urged other residents in the area to continue to "walk the dunes."
Beyts said in court on Monday that she was being treated for urinary incontinence and was struck with the urgent need to relieve herself during the walk. She asked her friend for privacy and the other woman offered to stand watch for prying eyes. "I'm not in the habit of urinating when there is anybody in view," she said, "I would be horrified. I just squatted down in the dunes."
Read more: Donald Trump and Rand Paul talk healthcare over a round of golf
As they continued their walk, she said, a Trump International Golf Links vehicle pulled up and a man got out and started taking pictures of them. Police later told Beyts that two staff members and a golf course visitor caught her act on their mobile phones.
When police arrived at her house late at night four days later to press charges, she said, she was "shocked."
"I'm always very careful that I am not overlooked. I go to extraordinary lengths," Beyts said. "I'm slightly paranoid that there might be somebody hiding behind a tree or something."
Beyts said she brought the case for a mixture of reasons, including the intimidation she felt, calling being secretly filmed "a bullying act."
Trump International is contesting the claim and the case continues.