Woman Poisoned Boyfriend's Drink to 'Shut Him Up,' Called Police to Keep Him From Dying
A Florida woman was arrested after poisoning her boyfriend on December 7 because he "wouldn't shut up."
According to the Jacksonville Sheriff's Office, Alvis Parrish, 54, poisoned the lemonade that her boyfriend William Carter, 61, was drinking with Seroquel, a drug used to make people sleepy. When being arrested, she allegedly said, "I gave him just enough to shut him up and called y'all, so he wouldn't die."
Parrish and Carter had been living together for around nine years leading up to the incident. Authorities are still trying to determine what precisely led to the poisoning, as they believe it was pre-meditated due to Parrish writing down the process in a journal. When inspecting the scene, they had found a bottle of lemonade with a powdery substance at the bottom.
Along with making people sleepy, Seroquel is often used to treat psychiatric disorders, usually schizophrenia and bipolar disorder. Carter said that he had never taken the drug before, and authorities are unsure how Parrish had obtained the drug. According to the Greenhouse Treatment Center, symptoms of an overdose on Seroquel include seizures, rapid heart rate, and a drop in blood pressure. If not properly treated, an overdose could lead to a coma or death.
Carter was described as responsive but "extremely lethargic," according to local station First Coast News. Although initially refusing medical treatment, he was rushed to a nearby hospital after collapsing. Dizziness and fainting are also signs of an overdose. Carter is expected to make a full recovery.
Parrish is currently charged with poisoning food or water with the intent to kill or injure a person. According to police records, she is currently being held on a $50,000 bond and is next scheduled to appear in court on December 29.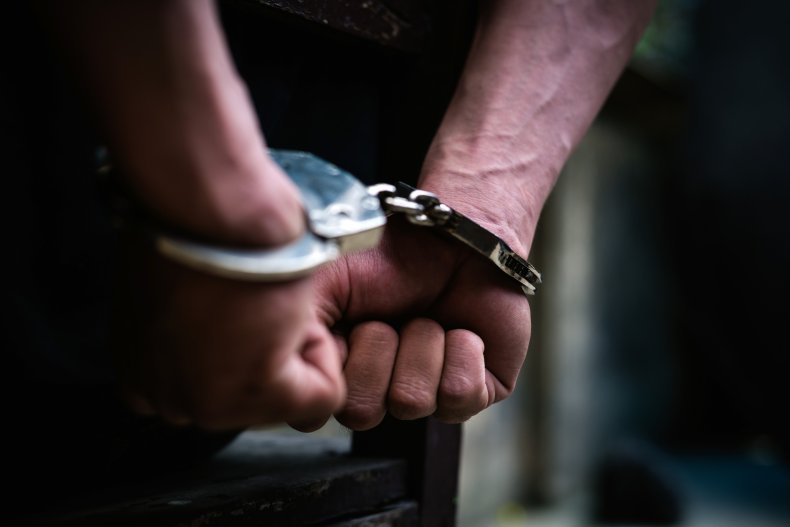 When deputies arrived at her home, she was on the front porch, according to an arrest report.
A deputy put her in handcuffs and Parrish continued talking. "Do whatever you want. If you don't take me, I will kill him," she said, according to the arrest report. The deputy reported she was speaking with a slur, as if she was intoxicated.
A deputy who talked to Carter said he had difficulty interviewing him because he kept complaining about how tired he was, the report said.
Online court records show she has been appointed a public defender, but there was no listing for the attorney's name or contact information. Records show Parrish was still in jail Wednesday.
The Associated Press contributed to this report.