Woman Poisoned Husband By Putting Eye Drops in His Water, Police Say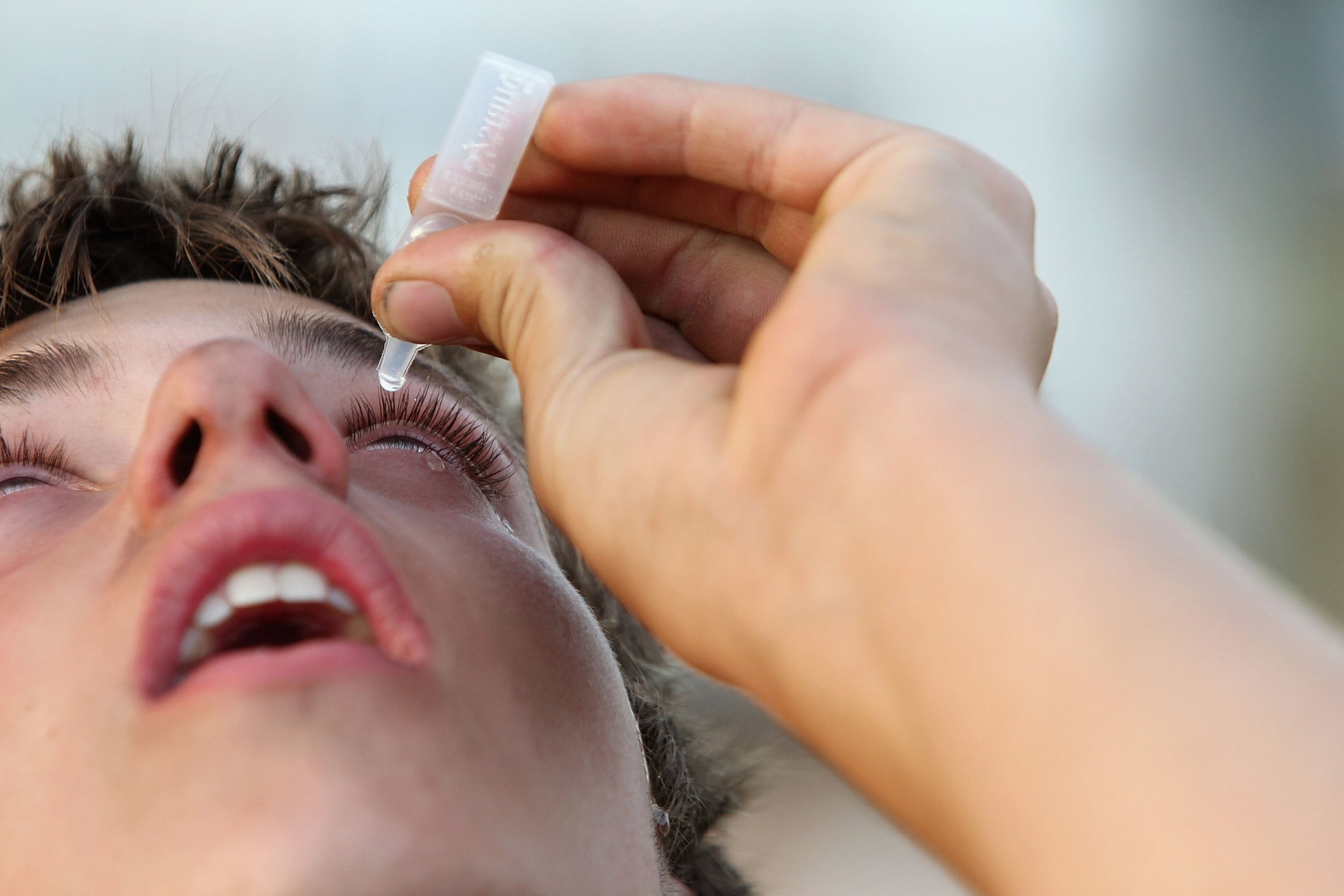 A woman in South Carolina has been charged with murder after slowly poisoning her husband using eye drops, police say.
According to the Associated Press, Lana Clayton, 52, confessed to the crime after investigators discovered abnormally high levels of tetrahydrozoline of the body of husband Stephen Clayton, 64.
Tetrahydrozoline is a chemical found in over-the-counter eye drops and nasal sprays. It works to restrict blood vessels and reduce redness when used in these products, but if ingested orally can act as a neurotoxin and attack the nervous system.
Stephen, a native of Florida, was found dead on July 21 in the couple's home in Clover. As the body was in the foyer by the stairs, authorities initially believed Stephen had died after a fall.
But following an autopsy, investigators now say Lana poisoned him over three days. By putting eye drops in his water, the amount of toxins in his system slowly increased before he was eventually overcome.
Lana is now facing a murder charge as well as additional charges for malicious tampering with a drug product or food. Arrest warrants and police statements have not given a suspected motive for the killing.
According to local newspaper The Herald, Lana previously worked as a nurse for the U.S. Department of Veterans Affairs in Charlotte. She has no criminal record in South Carolina, and jail records do not indicate if she has a lawyer. According to her Facebook page, she is originally from Oklahoma.
Citing county records, The Herald reported that the couple lived in a house owned by Stephen located in an upscale waterfront neighborhood worth $822,000. The lot next door to the home was also owned by Stephen, and worth another $385,000.
According to his obituary, Stephen is survived by two stepchildren and three grandchildren. The tribute described him as "a magnanimous man and his broad circle of friends was infinitely diverse."
Before retiring in 1995, accountant Stephen founded a company called Physical Therapy Resources. At his funeral in July, mourners spoke of his generosity and work with children, for example mentoring young people in sports.
Local resident Ken Sanford told the newspaper the home is a copy of George Washington's Mount Vernon estate in Virginia. He said he was "just stunned" at reports of the murder. Sanford said Lana "seemed like a sweet lady" and that "Stephen was very proud of her accomplishments."