Woman Who Posted 'Verna Needs a Kidney' Billboards Will Finally Get a Kidney
Alabama local news station WIAT reports that Verna Johnson, who conducted a five month campaign of billboard advertisements in Birmingham and Montgomery to find a kidney donor, has succeeded.
Johnson was diagnosed with kidney disease in 2017. Her organs continued to lose function, requiring her to be placed on dialysis for as long as eight hours a day. By July of 2019, she had just 6 percent kidney function, and the only possible remedy was an organ transplant.
According to the National Kidney Foundation, a new patient is added to the waiting list for a kidney transplant every 14 minutes. That list now stretches over 100,000 people long. Alabama has the longest wait time in the United States, with the Alabama Kidney Foundation reporting over 1,300 patients in need.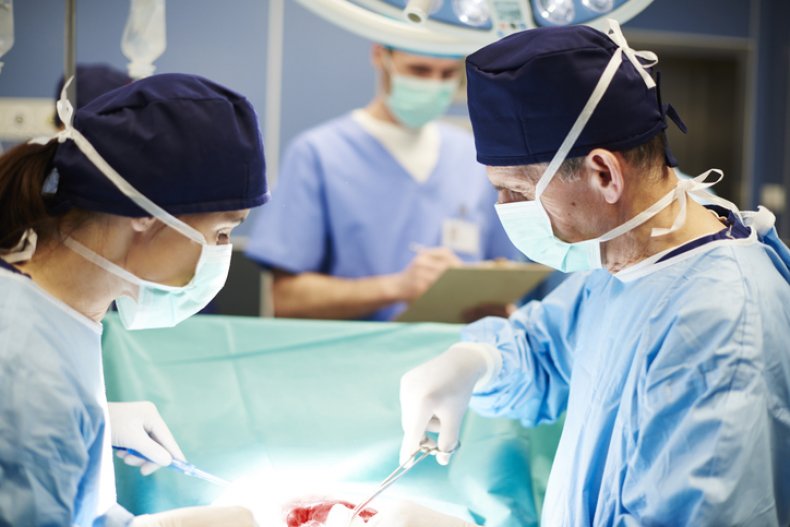 Johnson's sister Marcella was also on that list, and waited 11 years without getting a donated kidney. She passed away in 2015. When Verna Johnson was diagnosed two years later, doctors told her it could be five to ten years for her to get a match.
Verna Johnson knew that she wasn't going to find a kidney donor through ordinary means. So she contracted with a local digital advertising company to run bold, bright ads with a picture of herself captioned with "Verna Needs A Kidney" and the phone number for the UAB Medical Center.
She also had T-shirts and car magnets printed up to draw attention to her plight.
Jefferson County Health Department credit union teller Jaime Burchfield reached out to the medical center after seeing one of the billboards. She had the necessary matching blood type and had seen a story about Verna shared to her church's Facebook page.
"I saw the Facebook post once and then I thought, 'I don't really know.' Like, 'Why would they want my kidney?'" Burchfield told the Montgomery Advertiser. "Then I saw it again and then I was like, 'OK God, I hear you. You're telling me again you want me to do this'."
Johnson posted her meeting with Burchfield on Facebook, as the doctors introduced the two for the first time.
Surgery is scheduled for the end of October. Johnson will be hospitalized for three weeks following the transplant, but the former therapist is already thinking of resuming her career once she's recovered.
"This has given me a sense of power, a sense of wanting to help others and encourage them," Johnson told WIAT. "I want to be a voice for others and continue working on their behalf."