Woman Poured Acid on Lover's Face so He Could Impersonate Her Murdered Husband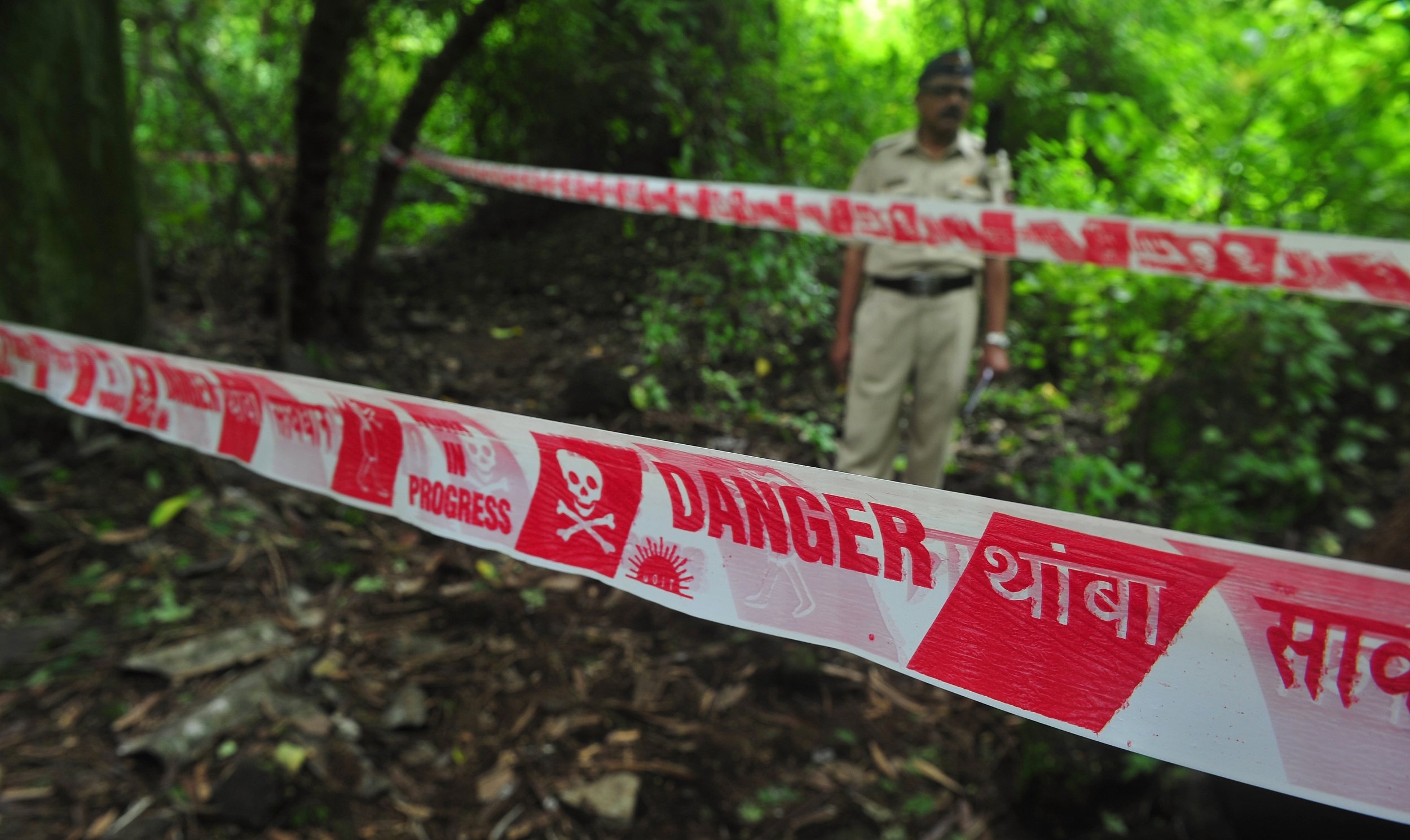 A woman and her lover hatched a plan to get rid of her husband and continue their relationship in public: After allegedly killing the husband, her lover agreed to be disfigured with acid so he could replace him, impersonating him after the surgery.
Police in the Indian state of Telangana retraced the steps leading to the death of Sudhakar Reddy after interrogating and arresting his wife, named as Swathi in local media. A 27-year-old nurse, Swathi was married to Reddy and the couple had two children. But Swathi was having an affair with 32-year-old radiotherapist Rajesh Ajjakolu, who worked at the same hospital.
"The duo felt Sudhakar was an obstacle in their relationship and decided to eliminate him. They hatched a conspiracy to ensure Rajesh could take the place of Sudhakar and even take control over properties," police official Lakshmi Narayana told the Times of India.
Another officer told Gulf News that Reddy had found out about the two-year-old affair and Swathi had become fearful of her husband.
According to the police reconstruction, the couple killed Reddy in his sleep by hitting him with an iron rod after sedating him and then burned the body in a forest before dumping it in a ditch.
Swathi then poured acid on Ajjakolu's face, telling Reddy's relatives the man had been disfigured after attackers entered their home. Reddy's brother reported the incident to the police, who began investigating the alleged home intrusion.
At first, Reddy's family believed Swathi and brought the man to a private hospital in the state capital Hyderabad. They noticed some behavioral and physical differences, but they only started doubting the men's identity when he refused mutton soup, a dish their relative was known to love, saying he was vegetarian, police sources said.
"It was then the family began suspecting him. They asked him to identify the family members. The 'fake' Sudhakar refused to open his mouth and conversed with them by writing on his palm," an official involved in the investigation told Gulf News.
The police then ran a scan of the man's fingerprints, revealing he was not Reddy. They began questioning Swathi, who admitted to the murder and gave police information to recover her husband's remains from the forest. She was arrested Sunday.
Police are now waiting to arrest Ajjakolu, as soon as he is treated for the burns and discharged from the hospital, where Reddy's family brought him, believing it was their son, and paid up to 500,000 rupees ($7,758) in bills, according to the BBC.
Indian media commented the crime resembled the plot of the 2014 Indian movie Yevadu, in which a man seeks revenge on his lovers' killers under the guise of a new face.
Yevadu's plot resembled that of 1997 Hollywood blockbuster Face/Off, in which an FBI agent undergoes a facial transplant surgery to impersonate a terrorist he thought dead, but who in turn undergoes a similar surgery to resemble the FBI agent.