Woman Praised for Not Letting Sister-in-Law Wear Her Wedding Dress to Prom
A woman has sought support on Reddit in a post that has amassed nearly 10,000 upvotes describing a difficult situation with her husband and her in-laws.In the post written in the Reddit community AmITheA**hole entitled "AITA [am I the a**hole] For Not Letting My Sister In Law Wear My Wedding Dress To Prom," the woman, 25, describes how she chose a "big light yellow dress, and a beautiful strappy top," for her wedding to her husband, 24, just over a year ago. "The dress was gorgeous, and of course very expensive. This was definitely my dream dress."
She goes on to say: "His family isn't particularly well off, but they're certainly not poor or lower income. So when they told me at a family dinner that they were having trouble finding an affordable dress for her, I was a little surprised, but gave suggestions like looking at ebay, goodwills website, ect.
"In my younger days I did pageants and we always resold the dress after at a good discount. They told me they looked but didn't find anything they like. I told them I hope 'the dress' would come up soon.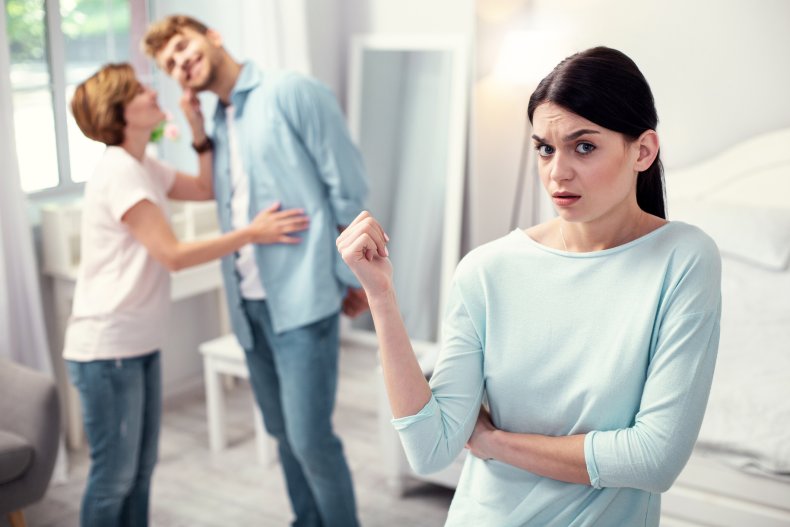 "Two weeks passed and we get invited to dinner again at their house. We show up and immediately his sister starts moping. I assume she had a bad day at school and sit down to eat. Then my MIL [mother in law] explained to me she was upset because prom was in 3 days and she still had no dress. I expressed my condolences, and told her that I could maybe help her have some last looks around. That's when MIL said 'Oh, I have an idea, (my name), why don't you let (SIL) [sister-in-law] wear your yellow dress. I could probably get it tailored in time.'
"My SIL immediately perked up—and I felt like I was ambushed. I looked to my husband but he just shrugged. I politely told them I was sorry, but the dress was very special to me, and also SIL and I are quite different sizes. It would fall off her."
She continued: "MIL then told me she knows a 'wonderful seamstress' who could make it fit. Which really upset me, I asked her 'What if I ever want to try it on again? it wouldn't fit me. Even if I lost weight my bust would never fit in a dress tailored to fit her.' SIL ended up busting into tears, I'm not sure if it was because of me saying no—or me talking about our bodies. My husband and I ended up leaving early. He was very upset with me for not sharing the dress, but said ultimately it was my decision. His family on the other hand was livid with me."
She then described how after sticking to her guns, the sister-in-law eventually found a "beautiful blue dress" to wear to prom. When the user commented on a Facebook post of the girl wearing the dress complimenting her, she got a comment back "asking me for my portion of the dress."
She continues: "They have now told my husband I am responsible for either reselling the dress and getting them half back since I have experience with that, or help pay for half. I told them that was ridiculous, but my husband told me to just do it. I told him I'm not going to be pushed over, and he ended up leaving for three days to his moms. Now I am no longer invited to family dinners or functions, and they only have nasty things to say about me. Saying I almost ruined her prom night. AITA? Should I have just let her wear the dress, or at the very least helped them sell it? At this point since my husband isn't even on my side, I don't know."
In a section added later the user said: "Edit ; tried to talk to MIL after getting some confidence from these comments. Basically she brushed it all off, still demanded I do what she told me to (to either sell it, or help pay for it) because I'm 'family' and that's what family does—but also said she would have looked much better in it than I did, and that I just didnt let her have the dress out of jealousy. I am honestly speechless right now."
The users of Reddit, however, were not speechless.
If you have a similar family dilemma, let us know via life@newsweek.com. We can ask experts for advice, and your story could be featured on Newsweek.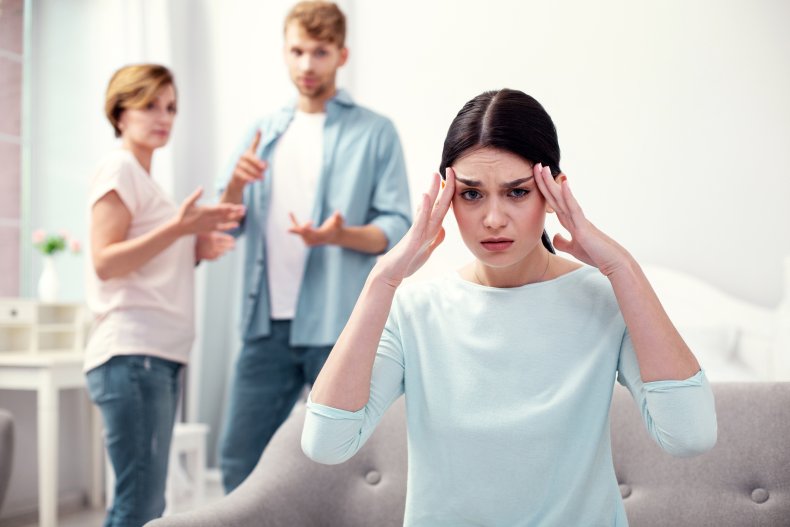 In a study from 2021 published in the journal Evolutionary Psychological Science showed that both men and women reported that they experienced more conflict with their mothers-in-law than with their own mothers, and these conflicts often surround financial issues.
Reddit users were quick to call the husband a "mommy's boy," with one user writing: "Congratulations op [original poster] you married a mama's boy. NTA [not the a**hole]." Another agreed, writing: "I actually think she should keep the dress and resell Mummy's little boy".
Many users were also quick to warn the original poster of financially tying herself to her husband. "NTA and please take note of your husband's actions," wrote one user. "[T]hese are early warning signs of how he'll behave 'til death do us part.' Regardless of your vows, you are not his priority. He is still an advocate and protector of his family of origin, and you and your boundaries are secondary to theirs. Honestly, I would probably never set up a joint account with someone who leaves when you choose not to acquiesce to their family's manipulation. They will drain the account to please them, and leave you with nothing. Always have a secret stash/account."