Doctors Tell 67-Year-Old Chinese Woman to Abort Twins, Ask Nearby Hospitals to Report Her if She Seeks Treatment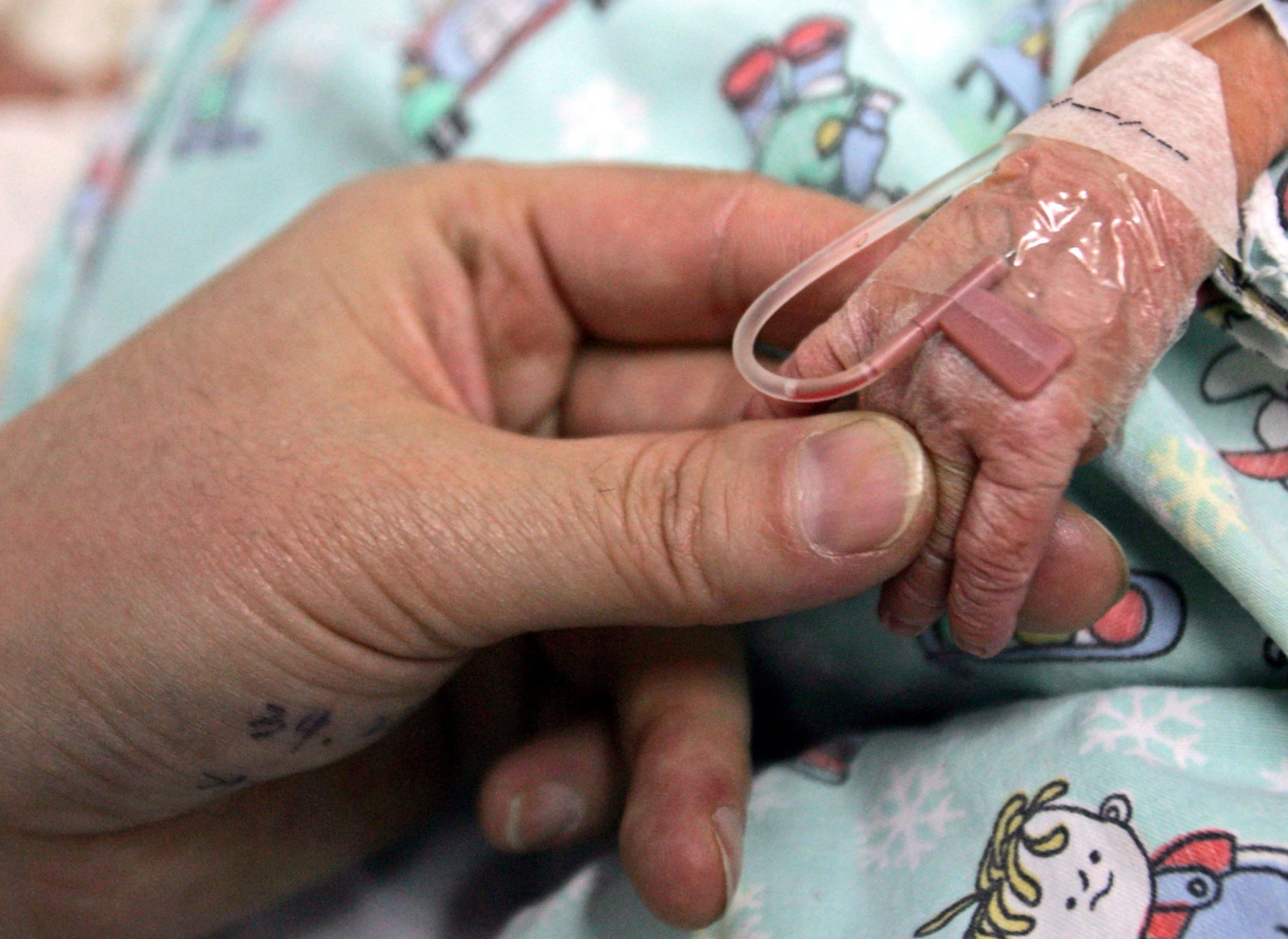 A 67-year-old Chinese woman pregnant with twins will carry her unborn children to term despite her doctors' disapproval and fear for her health.
Physicians at Beijing's Peking University Third Hospital advised the woman, who became pregnant in June after traveling to Taiwan for in vitro fertilization treatment (IVF), to abort the twins once she was diagnosed with hypertension, a leading cause of maternal death. Her refusal prompted Beijing's Municipal Health and Family Planning Commission to issue a notice to nearby hospitals to report her if she seeks treatment there, Beijing News reported Wednesday.
Undeterred by the severe health risks, the woman, who asked to be identified by the pseudonym Zhang Heng, said she would continue the pregnancy and believes she could live to see her children reach adulthood.
"Children are the mother's life, but also my spiritual sustenance," she told the Beijing newspaper.
Zhang lost her 34-year-old son, born while China's one-child rule was enacted, in a car accident in 2014. After she and her husband were refused by Chinese adoption agencies because of their ages, the couple sought IVF treatment at a Taiwan hospital, and less than one month later, Zhang became pregnant, she said.
The three Beijing hospitals she visited for check-ups once she became pregnant were not equipped to treat her during her pregnancy, which they deemed "high-risk," the paper reported. In an examination at Beijing's Baodao Hospital, doctors recorded her blood pressure at 178, the level the American Heart Association considers a hypertensive crisis.
Women older than 35 face risks before and during giving birth: They're more likely to develop gestational diabetes, a pregnancy-specific disease that accelerates a baby's growth and complicates delivery, and dangerously high blood pressure. Health hazards increase with age: A 2017 study found mothers older than 40 were 16 times more likely to enter kidney failure during delivery.
The children of older women face their own health risks. They're more likely to be born prematurely or with chromosomal disorders like Down syndrome. The risk of losing the child, either by miscarriage or stillbirth, also increases with age, according to the Mayo Clinic.
As the average age of first-time mothers continues to rise—now 26.3, according to Pew Research Center—more are turning to IVF treatment to address declining fertility. In the IVF process, physicians extract a woman's eggs and fertilize them with a sperm sample in a lab, then implant the embryo back into the uterus. The average pregnancy success rate for women older than 42 was between 4.1 and 5.4 percent, a 2013 study reported, which didn't account for the successful birth rate.
Since 1997, the number of women 50 and older giving birth in the U.S. has continued to rise. In 2016, almost 800 children were born to women in the age cohort, the same year that Daljinder Kaur of India, believed to be the oldest woman to give birth, delivered her first child in her early 70s after two years of IVF treatment. The year before that, a 65-year-old German grandmother gave birth to quadruplets, though they were born nearly 14 weeks early.
Barring age, the U.S.'s maternal mortality rate is the worst in the developed world: Between 700 to 900 women die every year during the maternal period, defined as the time between the start of pregnancy to one year after delivery, due to the greater prevalence of C-sections, new mothers' older average age and health care disparities, among other causes. Even worse, America's maternal death rate is steadily climbing as it declines in nearly every other developed nation.