Woman Pretended to be a High School Student 'To Gain Instagram Followers'
A woman posing as a high school student was arrested by police after her alleged attempt to boost her Instagram following fell apart.
According to a report from Local 10 News, a Miami Beach high school called in local law enforcement after a woman pretending to be a student at the institution began hounding students with pamphlets promoting her social media accounts.
On Monday, Audrey Nicole Francisquini entered the American Senior High School, despite being 28-years-old and having no obvious affiliation to any student. According to Local 10 News, she asked school security where the registration office was, allegedly claiming she was a new student to the school.
According to footage of her arraignment obtained by WSVN, "she was carrying a skateboard, a painting [and] dressed similar to students to try and blend in."
Rather than go to the administrator's office, Francisquini approached students as they were going to class and cornered them in the hallway. The police report obtained by The Miami Herald noted that she was distributing fliers promoting her personal Instagram account.
An anonymous student enrolled at American Senior High School also told WSVN that she also was "recording some stuff in [the school]."
"It's crazy. It's very creepy," she added.
Security flagged Francisquini as a potential threat to the school and she took off into the faculty parking lot on foot. The Miami Herald reported that she was arrested later in the day at her home by North Miami Beach Police who found her via social media.
Local 10 News reported that, during her interrogation, she showed her arresting officers footage she took while in the high school during the incident, which was consistent with what school security told the officers had happened.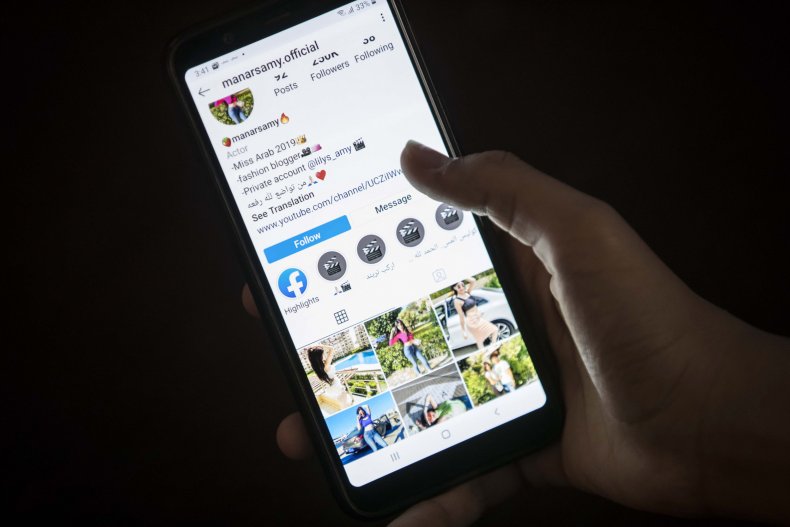 Newsweek verified that Francisquini was charged on three counts in the official arrest report: burglary of an occupied dwelling, trespassing on the grounds of an educational institution and resisting an officer without violence. It was not immediately clear, however, what was stolen from the school.
Miami-Dade County Public Schools Spokeswoman Jaquelyn Calzadilla told The Miami Herald that the school district is conducting a "thorough review of this matter."
"This is an unfortunate incident involving a female who trespassed on school grounds under false pretenses," she told the outlet. "As always, Miami-Dade County Public Schools will continue to work tirelessly to protect the safety and well-being of our students and employees."
WSVN confirmed that at the time of the incident, Francisquini was a salesperson for Carnival Cruise Lines. The company is also conducting an internal investigation.
The Miami-Dade Public School District has also been the subject of recent controversy. In March, footage emerged of a Florida teacher appearing to slam a student to the ground, though he claims it was in an effort to stop a larger student fight.