Woman Quits Job After Allegedly Hearing Boss Talk About Her in Viral Clip
After four years, a woman quit her job when she reportedly recorded her manager talking about her in a video viewed more than one million times.
"I quit my job of 4 years today," Samantha Garcia wrote in the caption of her video, which was posted to her TikTok account @samantharaegarc. "I'm done with these disrespectful, hasn't had manager training in 50 years managers. BYE"
A piece published by Forbes discussed why employees may choose to quit their jobs based on how they are treated by their bosses.
Some of these reasons may include a controlling and micromanaging environment, not providing resources to employees and not asking for staff input.
"When you don't feel appreciated and valued, you are less likely to bring your best self to work, and you are less likely to flourish on your projects," the piece stated.
A conversation can be heard in the background of Garcia's video.
"My boss didn't know I was right here while she was talking s**t about me," the text over the video read.
At one point, the woman speaking in the background is heard saying she is sick of "babying" people.
Garcia told Newsweek the staff had their daily meeting where they were told what they were doing wrong, which was what helped her decide she would quit her job.
"After Snapchat stopped recording automatically I actually spoke up and told her I was listening to everything she said," Garcia said.
She said after she walked out, she contacted the owner to let him know she quit and why she did.
Garcia said this is not the first time she had a problem with her manager.
"I had private meetings with the owner and herself about her attitude and micromanaging," she said. "I was told I was being too 'sensitive.'"
She explained that she previously tried to tell her manager and the owner that she wanted to be more respected, but nothing changed.
Since that meeting, Garcia said the micromanaging at work got worse.
The video that she recorded and shared on TikTok was not shared with any of the other employees. She posted it on TikTok to show her friends she quit her job.
"Clearly the owner hadn't done anything with her behavior for the past four years of me working there, so I knew it wasn't going to make a difference in getting her fired or have her be punished in any way," Garcia said.
And, although she said she loved the job, she was not willing to put up with the treatment she received.
A few commenters criticized Garcia.
"What is the big deal," @bethnelson1075 wrote. "The boss was correct in everything she said. She didn't say anything vulgar. You didn't do a good job. BYE."
"I bet you probably call out all the time and make it hard for the rest of the team," @kristyll78 claimed.
Garcia said she's heard from other people who claimed this would affect her in the future, but she believes employees who feel unsafe in their work environment have a right to defend themselves.
Though there were some criticisms, most commenters supported Garcia.
"People don't quit jobs they quit bosses," @the_mrs_steele wrote.
"Shes tired of Babying people!? That's 100% the job of a MANAGER," @Mclovin0131 commented. "Ugh I am sorry you had to listen to that. Thats unprofessional."
"Wow to stand there and talk about your workers like that," @britneyanel wrote. "The disrespect is unreal."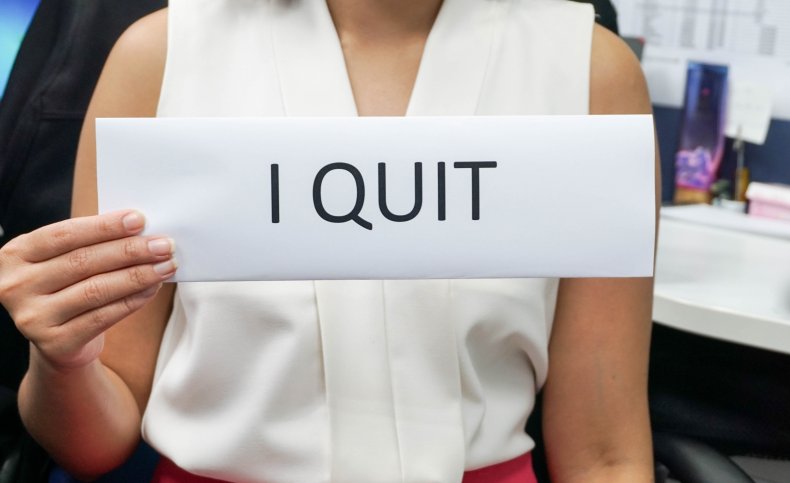 Since leaving, Garcia said she is starting a new job in the next few weeks.
"Things are looking up, honestly," she said.
Although Garcia said she loved her job and will miss it, she said she needed to prioritize her mental health.
"The best decision I made for myself was leaving a manager who refused to better herself and educate herself on the right way to manage people in 2022," she said.