Woman Raises $16,000 for Kroger Manager Shamed on Twitter Over Face Masks
After a Kroger manager in Louisville, Kentucky named Andy was shamed on social media by a customer upset about his not enforcing the grocery store's mandatory face mask policy, Tori Perrotti, a Target employee who had been shamed on social media by an irate customer last January, raised over $16,000 for him through a GoFundMe crowdfunding campaign meant to send him on a vacation.
On Friday evening, a Kroger customer named Danielle Muscato posted a picture of Andy on Twitter after confronting him about a customer who allegedly threatened to assault her for suggesting that the customer wear a face mask in the store.
Alongside two photos of Andy, who wore a face mask and covered up his nametag in the second photo, Muscato wrote, "I reported (the assault) to a manager, who found her and talked to her, but refused to do anything more. His name is Andy, and he does not want Twitter to know that."
Muscato claimed that she requested video footage of the alleged assault, but Andy refused to provide it. She also claimed an off-duty police officer refused to do anything despite masks being mandated by the state's Democratic Governor Andy Beshar.
"It's the law AND there's a pandemic," Muscato wrote. "The right thing to do would be to tell them they cannot check out and must leave for threatening another customer, and aren't allowed back. Even if they weren't willing to go that far, they should have said we won't ring you up without a mask. It's the law and it's store policy."
Newsweek contacted Kroger for comment.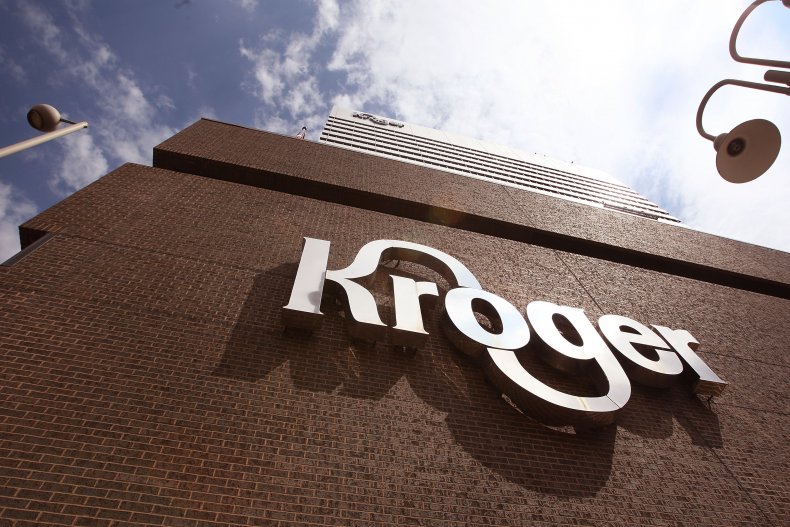 When Perrotti saw Andy being shamed on social media, she empathized and decided to help him.
In January, Perrotti—a manager of a Target store in Swansea, Massachusetts—was shamed on social media by a man named David Leavitt who took a video of himself berating her because she wouldn't allow him to buy an $89.99 Oral B Pro 5000 electric toothbrush for a penny even though it was located next to a store display sign that said $0.01.
After Leavitt posted his video online, social media users sympathized with Perrotti. The hashtag #TargetTori began trending with messages of support and a GoFundMe campaign ended up raising over $34,000 to send her on a Hawaiian vacation which she later took. Afterward, Perrotti set up a personal Twitter account and launched a social media campaign urging others to "Pause, Be Kind."
"Dear Andy," Perrotti wrote on Saturday morning. "I didn't want the twitter world to know my name either. Turns out it isn't half bad. If you need someone to talk to... I'm here for you. (Can we stop using social media as a tool to shame people at their place of work?)"
Perrotti launched a GoFundMe account for Andy. Its message read, "Like myself, he has been publicly shamed at his work. The gofundme that I received after my ordeal changed my life and afforded me an epic (and needed) vaca. Let's do the same for Andy!"
As of Saturday night, it has raised over $16,000 despite its initial goal of $5,000.