Woman Sexually Assaulted By Brock Turner Learned of Her Assault By Reading About It Online
The woman who was sexually assaulted by Brock Turner has said she only discovered the full extent of the attack on her after reading about it online.
Chanel Miller, 27, who was previously known as Emily Doe in a bid to protect her identity, was sexually assaulted by Stanford student Turner in 2015 and saw her ordeal become international news.
"It was surreal having the news broken to me by the internet. I was alone, sitting at my desk, surrounded by coworkers, reading about how I was stripped and then penetrated and discarded in a bed of pine needles behind a dumpster. And that's how I figured out all of those elements. And they all added up. And I finally understood," the survivor said in an interview with 60 Minutes that aired Sunday.
"The first thing I did after reading the article was read the comments. And there were many hateful words," Miller told CBS correspondent Bill Whitaker.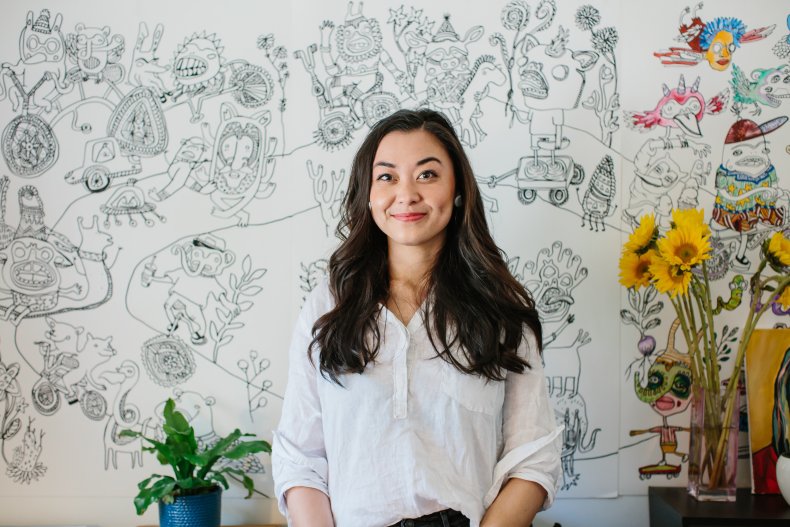 These included "What was she doing at a frat party? This isn't really rape. Why was she alone? She's the predator 'cause she's older. Why would you ever get that drunk?" It was endless," she continued.
"Rape is not a punishment for getting drunk. And we have this really sick mindset in our culture, as if you deserve rape if you drink to excess. You deserve a hangover, a really bad hangover, but you don't deserve to have somebody insert their body parts inside of you."
As well as comments from readers online, Miller said she had also been shocked by media coverage itself, which saw Turner repeatedly described as a star athlete at Stanford—coverage of his swimming ability appearing to dwarf the crime he had committed.
"I didn't understand why it [his athletic ability] was relevant when you're also reporting that my lower half was completely exposed. That my necklace was wrapped around my neck. That my hair was disheveled. That my bra was only covering one breast and the rest was pulled outta my dress. I don't understand why it is relevant how quickly he can move across a body of water in the context of that article.
"They were framing it like he had so much to lose and were not focusing on what had already been lost, for me." she added.
Miller's interview comes ahead of the release of her book "Know My Name," which tells the story of the attack and subsequent events—including a court case that prompted widespread criticism for a verdict that saw Turner found guilty on three felony counts of sexual assault but sentenced to just six months in jail—which was reduced to 90 days with good behavior.
"I was in shock. So you're saying I just put aside a year and a half of my life so he could go to county jail for three months. There are young men, particularly young men of color, serving longer sentences for non-violent crimes, for having a teenie-weenie bit of marijuana in their pockets. And he's just been convicted of three felonies. And he's gonna serve one month for each felony. How can you explain that to me?" she said.
Following the verdict, Miller agreed to release her victim impact statement to the press and garnered widespread praise and support, from fellow sexual assault survivors to politicians—seeing her statement read aloud by members of Congress.
Miller said this was like "medicine," following the trauma of the assault and court case. The outcry has since led to changes in mandatory sentences in California.
Correction: This article and its headline were updated to better reflect Brock Turner's conviction.