Woman's True Reason for Divorcing Best Friend's Brother Praised: 'Horrified'
A divorced mom-of-two has been praised for telling her ex-husband's sister and his family the truth about why their marriage ended.
Writing in a post shared to Reddit under the handle Unlucky-Anybody-6522, the 32-year-old divorcee explained that she first met her ex-husband, John, through her best friend from university, Mary, with the couple eventually marrying in 2015.
However, John developed a drinking problem that ultimately led to the breakdown of their relationship over his inability to "stay in therapy or stay sober" with two young children now in the picture.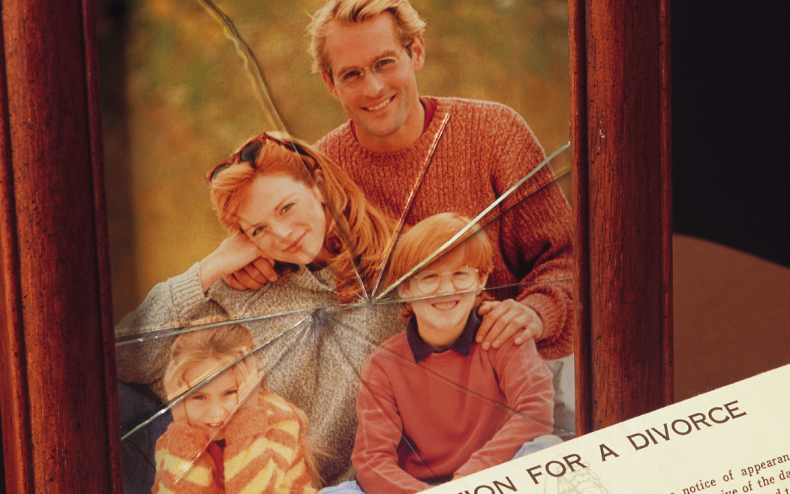 According to figures compiled by the National Institute of Alcohol Abuse and Alcoholism in 2019, 14.5 million people aged 12 and over struggle with drinking.
Alcohol addiction is also cited as a leading cause of divorce. An 18-year study published in the journal Couple Family Psychology states that, along with drug use, it was the third most commonly referenced reason for divorce, behind infidelity and incompatibility.
According to the Reddit post, Mary "blamed" her for the divorce and "wanted to end" their friendship as a result. Up until that point, John had asked her to keep his alcoholism a secret from his sister as he "didn't want her to think he had a problem."
However, with Mary growing increasingly distant, his ex-wife felt she was left with little choice but to tell her the "true reason" why they split.
For the woman posting to Reddit, the concern was that, with two children aged 3 and 5, John repeatedly made "promises and agreements" to get sober, only to relapse.
She said that, after the birth of their second child, he told her he would "quit completely and get fully sober." However, he soon went "back on that promise and said he wanted to be in control of his drinking and only have 1-2 drinks a week."
"He'd flake out on promises to the kids and me, he'd go out with friends who encouraged him to drink and have 2-3 drinks and then start buying bottles of vodka and gin again," she wrote.
The couple got into a vicious cycle whereby John would undergo therapy, begin to drink less and then, believing he had things under control, quit therapy.
Fed up of him repeating the same mistakes, his wife issued an ultimatum: "get sober or I was leaving him and taking the kids." Unfortunately, he failed to do so, leaving her with little choice other than to end the marriage.
She said the split "appeared out of the blue" to John's sister Mary, while her parents "couldn't understand" why they broke up or why John was given only limited access to their kids.
Tired of protecting her ex, the woman decided to come clean. Her revelations left Mary "horrified" and angry. So much so, she ended up confronting John in a development that left her ex "extremely upset."
"Mary's image of him is now rubbish and his parents are disappointed in him too," his ex-wife wrote.
However, while John has been left devastated by her admissions, Adam Banks, a professional drug and alcohol interventionist, said his ex-wife was right to open up to her best friend.
"She is living in a crisis and she needs help too, and the effects of his alcoholism is her reality," Banks told Newsweek. "Addiction can be addressed only when a group comes together with all of the information."
He added: "The only way he will get help is if she talks about it. Her not talking about it allows his addiction to continue."
Banks says that it's common for married addicts to attribute their problems to their partner. Blaming them for being difficult while isolating them from friends and family is what he defines as "siloing." In these kinds of scenarios, it's crucial for partners affected to seek help.
Others on social media agreed with Banks' assessment. Joeswastedtime commented: "your image shouldnt be rubbish because he's embarrassed by his actions." YupNopeWelp added that "alcoholism is a progressive disease. It may one day help this man (the father of your children) that his family knows what is going on with him."
Dougholiday wrote: "It's not your job to protect him from himself. You didn't ruin Mary's image of her brother, he did."
Newsweek reached out to u/Unlucky-Anybody-6522 for comment. We could not verify the details of the case.
If you have a personal dilemma, let us know via life@newsweek.com. We can ask experts for advice on relationships, family, friends, money and work and your story could be featured on Newsweek's "What Should I Do? section.