A woman has been stabbed multiple times in the neck and body while sunbathing on an Australian beach.
The 23-year-old told police she was confronted by a knife-wielding assailant who repeatedly stabbed her just before midday local time on September 13.
Officers found the woman in an area off Blacks Beach Road in Blacks Beach, Queensland, with serious injuries around 12:20 p.m.
"The woman was sunbaking at the beach when she was confronted by a male unknown to her who stabbed her multiple times in the neck and body with a knife before fleeing the scene," Queensland Police said in a statement.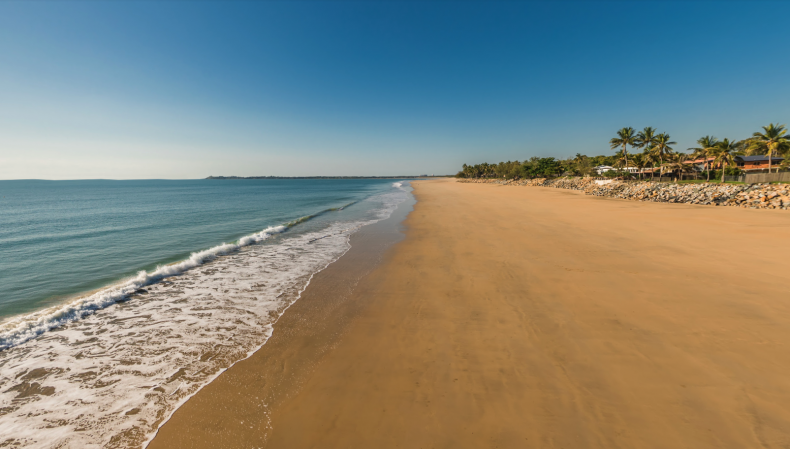 A 16-year-old boy has since been taken into custody and is currently assisting with inquiries, the force said in an update.
The woman reportedly managed to make her way to a nearby construction site to seek help.
She was taken to Mackay Hospital in a serious condition, however her injuries are believed to be non-life-threatening.
"A lone female was sunbaking on Blacks Beach. She was approached by a male and stabbed multiple times to her head, neck, arms and legs," Detective Inspector Tom Armitt told reporters. "It appears that it's a random attack. She states that she did not know who the male was... There was no prior interaction and she has not seen him before."
"It's an exceptional event, it's not something that's happened before, we haven't got a pattern of behavior," Armitt added. "But obviously it's a concerning act, it's disgraceful, and it's something that we're treating very seriously."
The woman sustained "severe lacerations" in the attack that will require treatment, police said.
Police believe the suspect fled through a residential area of Blacks Beach, and described him as being Caucasian in appearance, having long black hair and wearing a white shirt and black shorts.
Elsewhere, more disturbing developments have emerged from the first-degree murder case against 14-year-old Aiden Fucci, with new evidence allegedly showing the teen's mom cleaning the blood of 13-year-old Tristyn Bailey off her son's jeans.
Fucci is accused of fatally stabbing Bailey in St. Johns County, Florida on Mother's Day earlier this year. The medical examiner's findings concluded Bailey was stabbed 114 times.
New surveillance footage showed Fucci's mom, Crystal Smith, in the upstairs bathroom of their family home scrubbing a pair of jeans. Prosecutors believe it is the same pair of pants that tested positive for blood earlier this year.
Fucci also claimed to be battling demons earlier this month where he appeared confused and disoriented during a video feed from the Duval County jail during a pre-trial court appearance.
"I won't let you demons take my soul," Fucci is heard muttering. "Please don't let the demons take my soul. The demons are going to take my soul away," he adds.
Fucci is currently in custody at the Duval County jail awaiting trial.