"I was on his kill list," said Liv Schreiber in a now-viral TikTok video, with over 200,000 views in just over a day.
After having to be escorted home from a New York Target store by a police officer due to a "a man who wouldn't stop staring at me," Schreiber told Newsweek she was reminded to recount another all too similar experience to her TikTok followers in a lesson in trusting your gut.
"I used to study at the library, and there was this guy named 'smile guy,' he wasn't in the Greek life, but he sat in the Greek life section. And all he did every night was stare and eventually, I became his victim and he would stare at me from six to 12," she alleged in the TikTok video.
Schreiber explained that when she raised alarms about her fears, she wasn't believed and was even told, "you're not special." After initially doubting herself, Schreiber alleged, "he followed me on the street and I felt like he was trying to kill me, like something was off, he was very creepy, it wasn't like a genuine smile."
"The hockey boys had me move chairs, and the 'smile guy'' moved chairs so that he was looking at me, and I knew I had an issue," continued Schreiber in a follow-up clip.
According to Schreiber, she filed a college police report which was ultimately improperly filed, "because the school police didn't believe me." Following her winter break, Schreiber said she filed a restraining order against him, but 'smile guy' still entered the library: "I called the police, because that was the thing, if he was to show up in the library when we had a restraining order, that meant he was fully stalking me and he was going against the restraining order."
Schreiber had a year of radio silence on the situation before getting a call from a friend telling her to turn on the news. "Guess who was on the TV for stalking and strangling a girl and attempting to kill her,"
"The police raided his apartment and took a notebook from his room, which they were not allowed to do" explained Schreiber. "They removed it from the scene and I guess you need a permit for that. The notebook was a 'kill list'. I was on the 'kill list'."
The man, whose name Schreiber has asked Newsweek to keep private, pled guilty to various sexual assault charges, one count of stalking and one count of strangulation. 18 other charges were dropped.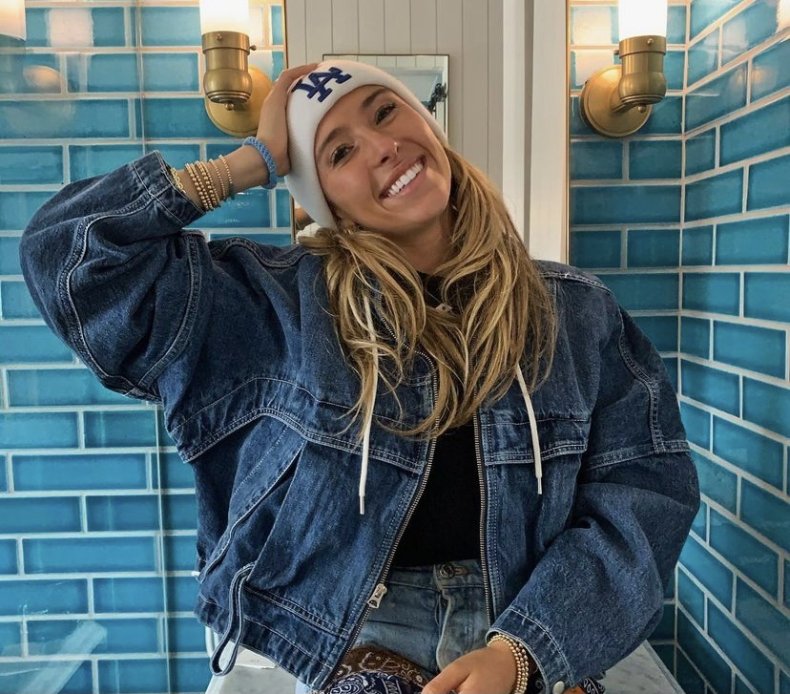 But Schreiber's TikTok wasn't a honey trap for the ever-growing true-crime community online, instead it was a reminder for women to trust their own instinct. "I wanted girls to know that it's okay to go to a police officer and ask him to walk you home and to always listen to your gut," she told Newsweek.
"I was so riled up on the street because they had to ask a policeman to walk me home," said Schreiber on the event that triggered the TikTok series. "I was like, you know what you tell everyone all this advice, why not talk about the serious stuff, which is that girls should not be afraid to listen to their gut and ask for help."
"I just want to make this a positive story," said Schreiber, who has encouraged women with similar situations to message her online through her @livschreiber Instagram account.