Woman Running Against Her Partner In Election Says It's 'Like I'm In a Badly Written Rom-Com'
An Irish couple standing on opposite sides of the political spectrum believe that nothing will get between them. Not even their competing political campaigns for the same seat.
County Cork Councilor Holly Cairns, a Social Democrat, is running opposite her boyfriend, Mayor of County Cork Christopher O'Sullivan of Fianna Fáil, a centrist Irish republican party, in a general election for a Dáil (Irish Assembly) seat in Cork South-West.
"I'm mad about Holly—our relationship is strong enough to deal with us both being election candidates," O'Sullivan said to The Echo.
Cairns' observation was wryer. "I feel like I'm in a badly-written rom-com," she said.
"Obviously, we get on like a house on fire personally, not so much politically," she additionally observed to The Echo.
Cairns told The Echo that she knew O'Sullivan's being added to the ticket by his party might be a possibility, but the reality of it happening was shocking.
But Cairns, who was elected to her seat in May, doesn't shy away from the notion of battling her beloved for a seat. Though she observed he hadn't thought she'd win her way into a councilship, she'd made it in by a single vote.
"All's fair in love and war. Bring it on," Cairns said.
"I'm ready to grab the bull by the horns," agreed O'Sullivan.
O'Sullivan and Cairns will go head-to-head in a general election on February 8.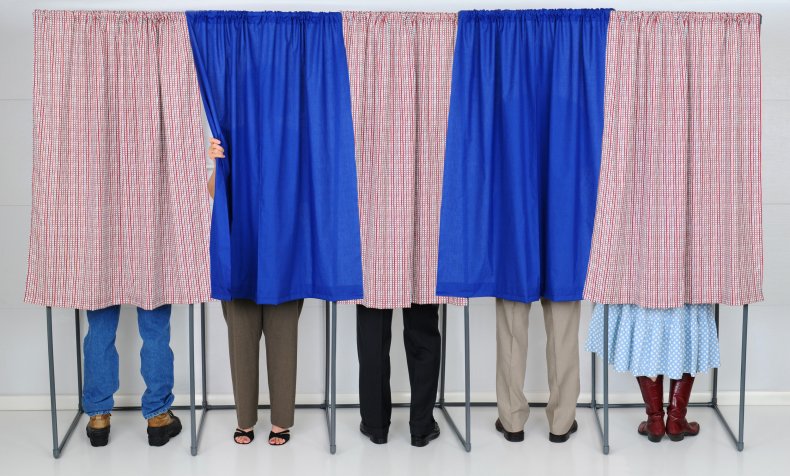 American readers might be reminded of the romance between Bill Clinton campaign manager James Carville and campaign director for George H.W. Bush Mary Matalin.
Matalin and Carville drew a great deal of press attention after they publicly spoke about falling in love in the wake of the 1992 election—though they say they don't talk about politics in the privacy of their own home. Carville and Matalin share two daughters and have been married since 1993. In 2016, Matalin switched parties and became a Libertarian.
Together they wrote two books, All's Fair: Love, War and Running for President and Love & War: Twenty Years, Three Presidents, Two Daughters and One Louisiana Home. Carville and Matalin's romance served for the loose inspiration for multiple Hollywood projects, including the Geena Davis/Michael Keaton 1994 romantic comedy Speechless and the mid-90s Markie Post/John Ritter sitcom Hearts Afire.