Woman Says Apple Failed to Help With Hacked Account Until Her Plea Went Viral
A video went viral earlier this month after a woman tearfully shared that her Apple ID had been hacked and there was seemingly little she could do about it.
The video, posted by @durbinmalonster to TikTok, has been viewed over 2 million times on the video-sharing app.
In the video, @durbinmalonster, whose first name is Darby said she received a notification from Apple that while she was sleeping someone had changed the phone number associated with her Apple ID account. The change made it impossible to access her account or change her password.
"This is my last hope if TikTok can help," she said in the video posted on January 12.
She said she brought the issue to Apple initially who said they "escalated to engineering." Though, Darby said, the engineering team could not do anything to help reverse the phone number and told her she had to "figure it out herself."
Over the past months, instances of Apple's AirTag devices being used in an attempt to track a person's whereabouts without their knowledge have popped up around the country.
In September, Newsweek reported that a woman in California had found an AirTag planted on her license plate after receiving a notification on her phone that an AirTag had been detected nearby.
"I'm literally f**king shaking," TikToker @_ashleyscarlett said in a viral video relaying her experience.
In the Know reported on a similar incident, where a woman said she too found an AirTag on her car. She said she reported the incident to Apple who said they required a court order in order to give law enforcement any information.
In Darby's initial video she pleaded with her followers asking for help on how to resolve the issue and regain access to her account.
"I don't know what to do," she said. "I have [10] years of photos and videos, just gone."
She said the video was her "last hope" to try and gain enough attention to reach Apple.
Commenters below the video filled up with people tagging Apple's TikTok account in an attempt to help Darby.
"I'd also be crying if [I] got locked out of 10 years of photos & vids @apple," one person commented.
"@apple, your move," said another.
In a video posted a few days later, she shared that after talking to many representatives from the company she continued being told there was nothing to be done. She shared that whoever hacked into her account seemed to be attempting to open credit cards in her name as well.
In the caption of her video, she said she hoped "someone can learn" from her "mistakes," and advised followers to use different passwords for their main accounts.
In a video posted this week, Darby shared that her pleas were answered and Apple reached out to her after her videos caught the attention of the company's public relations team.
"If I could I would hug every single one of you that has liked or commented on this video," Darby said.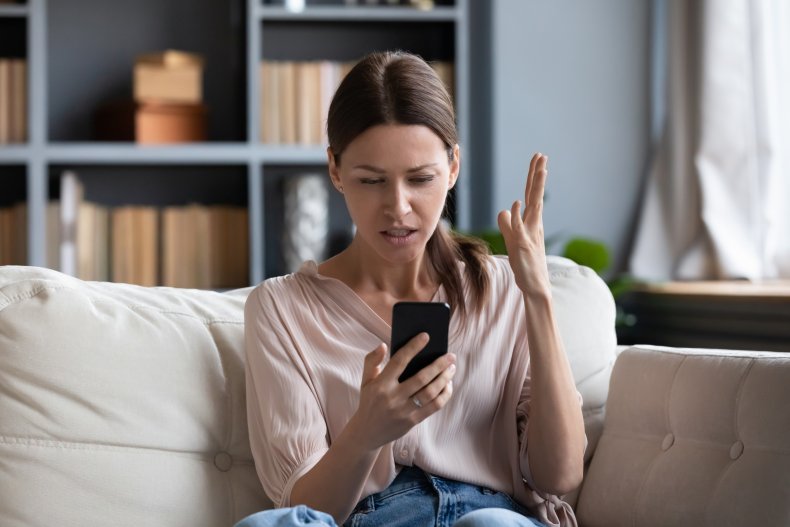 She said the video had "blown up" so much that the company's PR team sent the video to Apple's executive outreach team who then contacted her directly.
Now, she said, she has a "case owner" and is in contact with people at Apple who have visibility into the hacker's information. She said the hacker had also changed the account's email address which "might ruin things" for Apple to be able to validate the account.
"Someone that can actually help is now talking to me," she said. "I would have never gotten this far if everyone had not commented and tagged Apple so thank you guys so much."
Newsweek reached out to Darby and Apple for comment.