Woman Says Doctor Denied Sterilizing Her Because She 'Might Meet Mr. Right'
A 22-year-old woman has alleged that her gynecologist refused to provide her with sterilization because she might "change her mind," sparking a debate about women's medical freedom.
A growing share of adults in the United States is making the choice not to have children. A November survey from the Pew Research Center found that 44 percent of non-parents aged 18-49 said they were "not too or not at all likely" to have children in the future, up 7 percent from 2018.
But some women who choose never to give birth face obstacles accessing tubal ligation, the surgical procedure that permanently closes, cuts or removes parts of the fallopian tubes. A 22-year-old woman named Olivia, whose social media indicated that she lives in Massachusetts, shared her story last week in a TikTok video with 2 million views.
Olivia recounted a conversation with her gynecologist, in which she said, "I never want children. I've had this made up in my mind since I was old enough to think of the concept. Can I please have my tubes tied?"
According to Olivia, her doctor replied, "No. It's permanent."
After Olivia clarified that she was certain, she said the gynecologist doubled down.
"You might meet Mr. Right and change your mind," the gynecologist allegedly told her.
Olivia insisted, "No. It's not in my plan. It's not in my five-year plan, it's not in my 10-year plan, my 50-year plan. I don't want that."
"Yeah, but you might change your mind and it's permanent," the gynecologist said, according to Olivia's account. She also allegedly offered the patient a brochure for an IUD, which she claimed had the "same efficacy rate."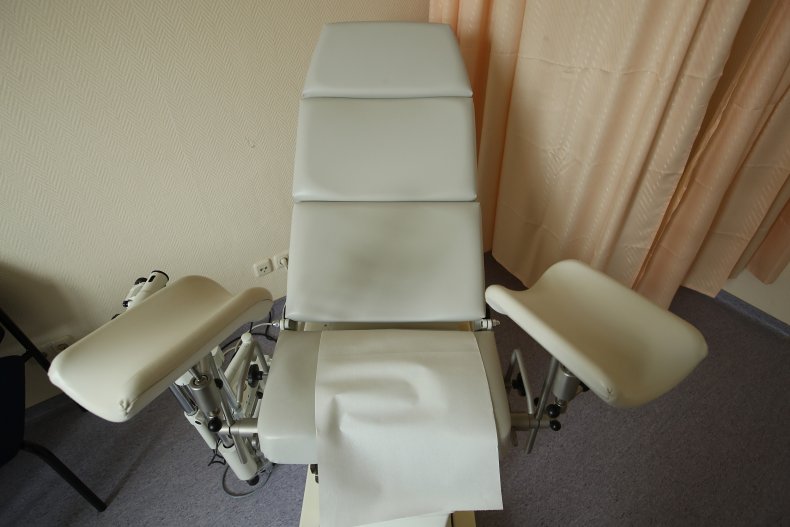 A Committee on Ethics from the American College of Obstetricians and Gynecologists (ACOG) has advised providers that "it is ethically permissible to perform a requested sterilization in nulliparous women and young women who do not wish to have children" and that a young, childless woman's request for sterilization "should not automatically trigger a mental health consultation."
"Although physicians understandably wish to avoid precipitating sterilization regret in women, they should avoid paternalism as well," the committee recommended.
Most of Olivia's internet audience took her side, venting frustration with medical professionals who deny women their freedom to choose the procedure. Many pointed out that "kids are permanent too."
"An adult can make a decision about their own body...if they regret it, that is on them," one viewer commented. "That is not for a doc to decide. Makes me livid."
Several commenters said they had found themselves in similar conversations with their doctors, who likewise brought up a supposed "Mr. Right."
"Mr. 'Right' won't want kids either and won't coerce me into changing my mind," commented one of these women.
However, a few comments argued against Olivia's decision. She responded to viewers who accused her of selfishness and ignorance in follow-up videos.
"People need to understand [that] humans are meant to breed and create more humans," one commenter said. "People who don't want kids are wasting that privilege away."
Olivia replied, "Me—one person not wanting children—is not going to cause extinction of the human race." She added that "women are more than just incubators."
She also responded to a comment that said, "You're too young to know what you want. The doctor is literally smarter than you at this. You should listen."
"Oh, the doctor knows more about what I want than I do?" she asked sarcastically. "The only reason I go to a doctor is because they know how to do it. If I could do it myself and cut myself open and do it, then I totally would."
Newsweek reached out to Olivia for comment.