Woman Says FBI Did Little to Help After Haitian Gang Kidnapped Her Father, a U.S. Veteran
A Haitian-American woman said she received little assistance from the FBI in navigating her father's gang abduction last month.
Doris Michel's father, an 85-year-old Vietnam veteran, and two other people were taken en route through Martissant, a gang-controlled territory in Haiti.
The gang run by Ti Lipli, a member of the G9 Family and Allies — a federation considered one of the largest and most powerful in Haiti — asked for a ransom of $6 million and then increased the price to $10 million. Authorities say ransom demands can range from a couple of hundred dollars to several million.
The first time Michel dropped off the money at a specific location, Michel said the gang members claimed they didn't receive it.
When Michel reached out to FBI officials for guidance during continued negotiations, she said the FBI did little to help and advised her to gather more money and restart negotiations. She eventually paid the gang again and her father was released.
Michel is bothered that many other kidnappings like her father's go unnoticed in contrast to the Saturday kidnapping of 16 Americans and one Canadian which grabbed the attention of the U.S. government to mobilize and solve the situation.
As gang activity increases in Haiti, Michel thinks the U.S. government should pay more attention.
"One of these days, there's going to be a tragedy that they will be partly responsible for, because they themselves dictate how this country operates. ... It's time for them to step in," Michel said.
For more reporting from the Associated Press, see below.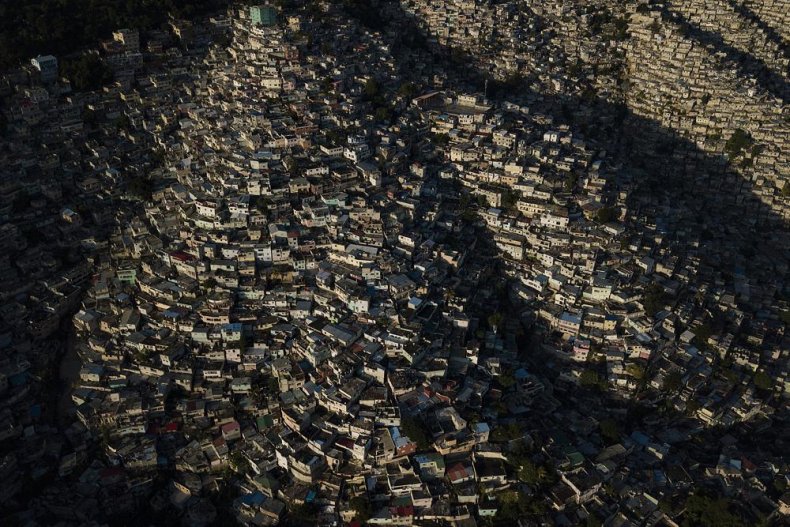 Michel blamed the Haitian government for the spike in kidnappings and the overall rise in violence that has plunged the country into one of its most unstable periods in recent years.
"They created the gangs," she said. "Now they can't control the monster."
Experts say Haiti's gang phenomenon was created when former President Jean-Bertrand Aristide began arming people in slums in the early 2000s since he had an understaffed police department and no army. The private sector and political groups also are accused of arming gangs, according to a top international official who wasn't authorized to speak publicly about the topic.
Today, up to 40% of Port-au-Prince is under gang control, experts say, including the 400 Mawozo gang that police blame for the kidnapping of the missionaries on Saturday. That gang was born in a community east of the capital known as Canaan, which was established when people fled Port-au-Prince after a 2010 earthquake devastated the city.
Kidnapping is one way gangs make money, although abductions spike and wane depending on Haiti's political and economic situation and, at one time, the presence of U.N. peacekeepers.
Many worry the situation will worsen as Haiti prepares for presidential and legislative elections next year following the July 7 assassination of President Jovenel Moïse.