Woman Says She Found Hidden Camera in Airbnb Bathroom
An Airbnb guest claims she found a hidden camera in her host's bathroom, allegedly prompting a police investigation.
In a TikTok video viewed over 500,000 times, user @brittttttttanyyyyyyy held up the apparent camera attached to a charger port. At the end of the video, she panned around the Airbnb, showing two police officers in the room. Text overlay on the video read: "Someone's boutta catch a felony for invasive visual recording in our Airbnb bathroom."
The Airbnb appeared to be located in Austin, based on an "Austin" wall installation shown in the video but could not be verified.
Sympathetic commenters expressed that the scenario played out their worst nightmares. "I literally changed my clothes in a dark Airbnb closet the one time I stayed in one cause of this," user @boolin.boling wrote.
Another user claimed to have found hidden cameras as a cleaner. "I clean rental cabins in the Gatlinburg TN area...there are cameras all over those cabins where they are not supposed to be," @mountainmom3 wrote.
In a statement to Newsweek, an Airbnb spokesperson said: "Airbnb strictly prohibits 'hidden cameras' as well as recording devices of any kind in private spaces such as bathrooms and bedrooms. We take this allegation extremely seriously and our dedicated Safety team is thoroughly investigating."
But this woman's experience is not unique. In 2019, a couple sued a San Diego Airbnb owner after allegedly finding three cameras hidden inside the bathroom and bedroom of their rental. That same year, vacationer Max Vest claimed to find cameras facing the bed in his Miami Airbnb.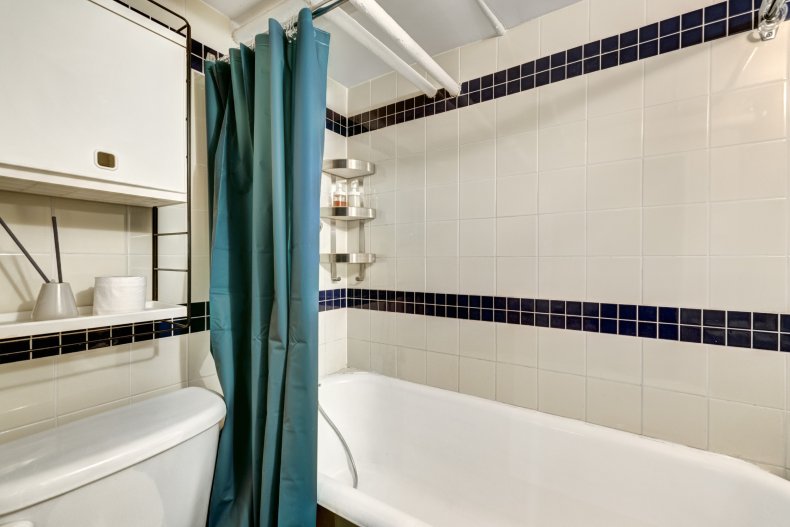 TikTok user @brittttttttanyyyyyyy said the camera in her rental was not necessarily planted by her host, commenting under the video: "I assume the owners would be smart enough to hide it better, my best guess is their cleaning service put it there."
A video posted by British computer security researcher Marcus Hutchins shared tips for spotting hidden cameras in an Airbnb. He suggested investigating devices that are placed in suspicious locations, such as a fire alarm right above the bed. Next, he advised shining a bright light on the device: under the light, a camera lens shows a blue-ish reflection. He added that night vision cameras use infrared LEDs, which can be viewed in the dark using a front-facing phone camera. Since hidden cameras can be very small, Hutchins encouraged guests to check any holes in the walls or devices facing a shower or bed. Hutchins's video has 33.5 million views on TikTok.
Newsweek reached out to @brittttttttanyyyyyyy for more information.