Idaho woman Patricia Kavanaugh said that a truck crashed through her bedroom wall on Sunday, throwing her from her bed.
EastIdahoNews.com reported that Kavanaugh, 68, was sleeping in her American Falls, Idaho, apartment at 12:45 a.m. when the truck tore through her wall.
"There were bright lights, and the engine was roaring. There was dust everywhere and blood everywhere," she said. "It took out the whole bedroom wall, completely demolished my bed and threw me 8 feet."
American Falls Police Chief Brandon Wilkinson told the local news site a couple was arrested Sunday in connection to the incident—Scott Alan Soderquist and Jewelia Taneya Evange Holsapple.
Soderquist, 45, was charged with driving under the influence, a felony, and is scheduled to appear in court on January 25. Holsapple, 27, is facing a misdemeanor charge of resisting and obstructing arrest.
Kavanaugh told EastIdahoNews.com that the truck came through her apartment at the American Falls Housing Authority Senior Living Facility with so much force that it broke through the building's brick, mortar and glass and scattered it into her living room. The truck's front wheel eventually came to rest on Kavanaugh's bed, where she had been lying just seconds earlier.
She said that after the truck crashed through the wall, she was in too much shock and pain to get her hand steady enough to call 911, so she speed-dialed her daughter to call for help. However, a neighbor had already called police after witnessing the damage.
Kavanaugh was then taken to the emergency room for treatment. There was a gash on her head that required eight staples, in addition to some smaller injuries. She was able to leave the hospital later that same day.
The 68-year-old spent the rest of her day moving her undestroyed items into a different apartment in the senior living facility. She said she couldn't feel safe enough to sleep that night until she moved to a sofa in a different room, telling EastIdahoNews.com, "I heard every vehicle that went by—and maybe even a few vehicles that didn't go by."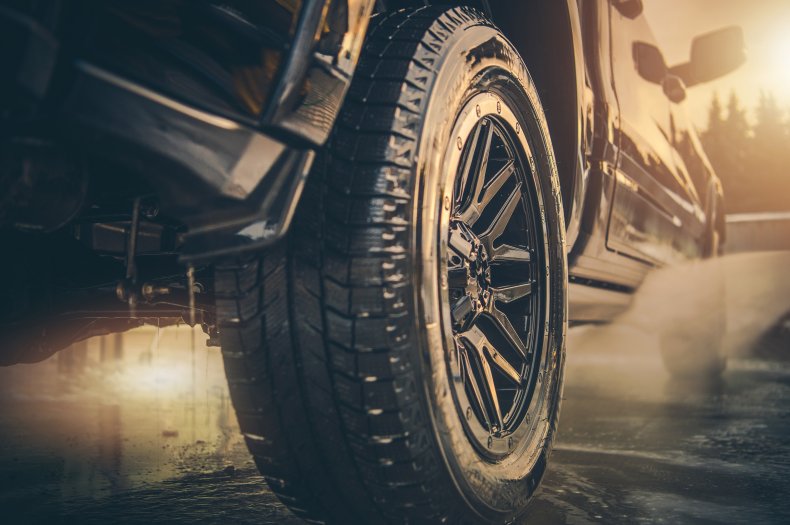 According to Responsibility.org, Idaho drunk driving death rates fall just slightly above the national average when looking proportionally to the population, with about 3.3 deaths for every 100,000 people in the state in 2018, compared to 3.2 for every 100,000 people nationally.
"I'm bruised and scraped up and hurt like heck," she said, "but I've been hurt this bad falling off a horse really good."
The Associated Press contributed to this report.