Woman Screams After Seeing Barrel With Human Remains Uncovered From Lake
Local and federal authorities are investigating after human skeletal remains were located Sunday inside a barrel on Lake Mead in Nevada.
The National Park Service (NPS) and Las Vegas Metropolitan Police Department (LVMPD) are working in cohesion after the barrel of the reported remains turned up on shore.
Ray Spencer, a homicide lieutenant with the LVMPD, told Newsweek that police believe the remains are related to a homicide. While the department is not divulging any further information that leads in that direction, Spencer said he is "pretty confident" that the barrel in question has been at the site since the 1980s.
In its own statement, the NPS said park rangers began searching the area near Hemenway Harbor around 3 p.m. after a witness reported finding the aforementioned barrel. A perimeter was then set up and the NPS Investigative Service Branch coordinated with the LVMPD Crime Scene Investigations Section to recover the remains.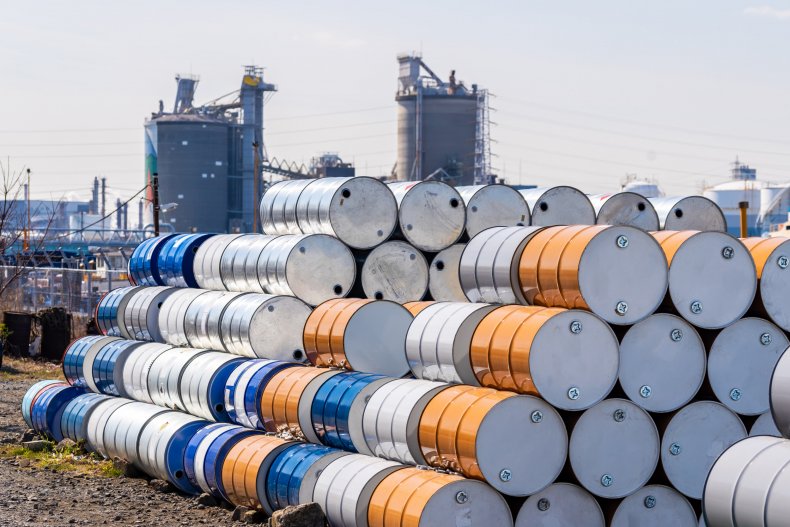 The witness, Las Vegas resident Shawna Hollister, told 8 News Now that she and her husband were docking their boat and were heading home for the day.
"My husband heard a woman scream and then he went to look and found the body in a very deteriorated 50-gallon drum," Hollister told local news station News 3. "He found a man that was mostly bones, except for some of his shirt and belt showing."
It remains unclear how long the barrel was on shore before it was found. Hollister then took photographs of the barrel and informed park rangers of the discovery, who passed the information along to the authorities.
The Clark County Medical Examiner is still identifying the human remains and cause of death. A spokesperson from the medical examiner's office told Newsweek that "all further information is pending at this time."
Spencer alluded to a drought and the rescinding of water at Lake Mead, a reservoir that is formed by the Hoover Dam on the Colorado River that is located in both Nevada and Arizona.
Low water levels have become somewhat of a regularity in Lake Mead. According to the U.S. Bureau of Reclamation, elevation levels have dipped since an approximate elevation level of 1,122 feet in January of 2013. As of March 2022, elevation was marked at about 1,061 feet—the lowest elevation ever recorded. The summer of 2021 was historically the worst in terms of low water levels, according to Earth Observatory.
Lakes Online has even more dire news, reporting that as of May 2 elevation has decreased even more to about 1,054 feet at the lake.
In 2008, Newsweek reported that Lake Mead could be "bone dry" by 2021, causing a major problem for 22 million beneficiaries of the water system. While that didn't exactly come to fruition, droughts have become more frequent and require a regional response.
The Southern Nevada Water Authority (SNWA) supplies water to over 2 million locals and announced last month that the lake's low level pumping station is now operational. It was completed in 2020 to aid with water delivery to southern Nevada.
Lake Mead's water levels have dropped about 150 feet since 2000, according to SNWA's website, adding that a continued dip below 895 feet would prevent the Hoover Dam from releasing water downstream to California, Arizona and Mexico.
"As Lake Mead water levels continue to fall during the worst drought in the history of the Colorado River Basin, the Southern Nevada Water Authority's low lake level pumping station will ensure Southern Nevada maintains access to its primary water supplies in Lake Mead," the SNWA said.
Last year, it was reported that Arizona was expected to lose about one-fifth of its Colorado River water supply, which is equal to 512,000 acre-feet of water, due to a statewide drought.
Newsweek reached out to Hollister for comment.