Woman Searching for Father Thought To Be Missing From Hospital Told He Died There
A woman was searching the streets of Detroit on Sunday for her 75-year-old father, who she believed had been discharged from hospital, only to find out later that he had actually died at the facility.
Renee Prevost told WXYZ that her father, Melvin Field, who had dementia, was rushed from his nursing home to Sinai-Grace Hospital in Detroit at the end of January after contracting COVID-19.
The family called to check up on Field over the weekend, but a hospital worker told them that he had been discharged without them knowing.
"There's no telling if he's got frostbite or hypothermia or if he's even alive wherever he is," Prevost said on Sunday. "He should have never been released without being released to someone or back to the nursing home."
The family spent the day searching the area around the hospital for Field, going door-to-door and asking anyone if they had seen him. The family even contacted Detroit police to file a missing person's report.
But Prevost said the family received a call from the hospital on Monday afternoon saying Field was not released on Friday and had actually died at the hospital that day.
"I said, 'Wait, what?!' We've been looking through the streets of Detroit for him. We've been searching in the cold thinking he was, you know, out on his own," Prevost told WXYZ.
In a statement, a spokesperson for the hospital told Newsweek that Field had passed away on February 4 and that staff members had made "numerous attempts to reach out to the family" but were unsuccessful.
"We have since been in communication with the family and offer our deepest sympathies for their loss," the hospital's statement said.
But Prevost told WXYZ that she and her mother had no missed calls or voicemails from the hospital, saying that they had even called and visited the medical facility on Sunday to try and work out what was going on.
"We went to the hospital numerous times, asking questions, talking to security, [saying] 'Can you help us? Can you find my dad? Can you show me which way he went when he left?'" Prevost said. "To find out he's been deceased for three days? How does that happen?"
The woman said she thinks someone at the hospital misread the information—an error that resulted in an ordeal for the family.
"How do you say they've been discharged when actually they passed away? That's an error that is unacceptable," Prevost said.
The woman said the hardest part of the experience was explaining to her children what had happened to their grandfather.
"They're like super upset. They were part of the people looking for him," Prevost told WDIV Local 4. "We just want the hospital to be held responsible."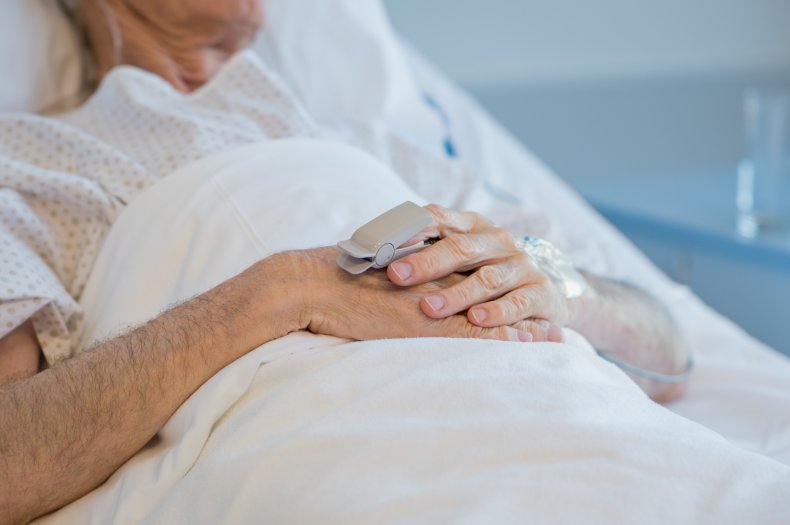 Update 2/9/22, 11:38 a.m. ET: This article was updated with a statement from Sinai-Grace Hospital.