Woman Seeks to Change Nation's Grooming Laws After Dog Allegedly Died of Stroke in Dryer
A woman whose dog allegedly died while at a local groomer's is sharing the experience to spread awareness and encourage a change in national laws.
Pamela Rodgers, of Kilmarnock, Scotland, started a Change.org petition on January 7 after her nine-month-old cockerpoo, Harry, allegedly sustained a fatal heat stroke "as a direct result of negligence by his trusted groomer."
"He was locked inside a heated cage dryer for up to 30 minutes, sustaining fatal heat stroke," Rodgers said in the petition. "Harry's heartbroken family are still tortured by the knowledge of his suffering."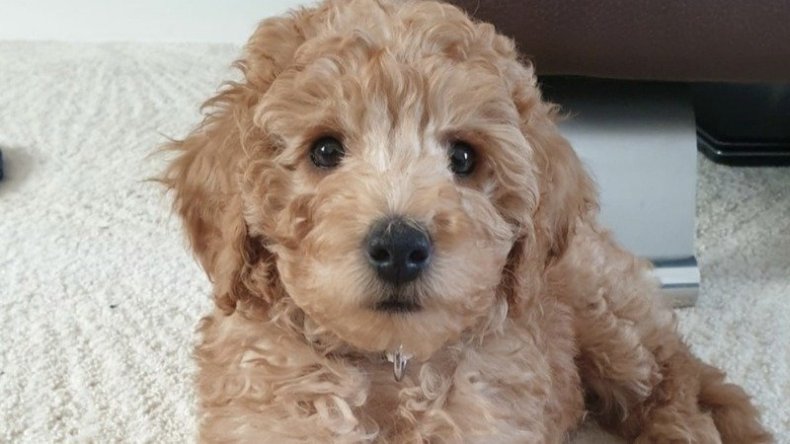 She is now using the solemn reality of the situation to advocate for different laws and better regulation as it pertains to the Scottish grooming industry.
Not only is she attempting to encourage law changes relating to heated cage dryers, but she also wants to make people aware that dog groomers possess no legal requirement or liability to tell dog owners that their canines are being put inside of them.
"Many dog owners may assume that their groomer must be competent and safe because someone must be checking," the petitioner said. "They couldn't be in business otherwise, could they? Wrong! The groomers we trust are not licensed or potentially even trained or qualified, and even if they are, no one is checking on whether they are professionally competent or not."
She claimed that one in four Scotland citizens are now dog owners, relating the statistics to a " coronavirus pandemic puppy boom."
Rodgers went on to say that cage dryers are not required to be regularly tested "to ensure equipment is free from defect, despite it being known that mechanical defects can occur." She cited the breaking of thermostats, faulty timers and simple human error as some of the causes behind injury or death in such dryers.
"This does not take into account other inexplicable acts of negligence, such as occurred in Harry's case," she added without further elaboration.
She sought 5,000 signatures to draw more media attention, in turn potentially convincing Scottish ministers to take the issue seriously.
Over 2,500 people signed the petition in its first 72 hours. As of January 11, more than 4,200 people had signed.
"It was a horrendous way for a young pup to die all to make more money because less time spent hand drying means more time for other dogs," said petition signer John McFarlane. "All Groomers should declare if hand drying or using heat cages."
"You wouldn't trust your child to an unregistered childminder," added Patricia McCamon, also of Kilmarnock. "Dogs are like our children and grooming should be a regulated registered business."