A Wisconsin woman ended up getting a surprise on Thursday when she discovered that a car in front of her was moo-ving through a McDonald's drive-thru with a cow in the back of it.
Jessica R. Nelson posted a video on Facebook of a car waiting a couple of vehicles ahead of her for at Marshfield McDonald's drive-thru with a cow sitting in the back seat, looking out the window at her.
"There's a whole a** cow in the back of that car!!!," Nelson wrote.
Nelson said it happened at about 1 p.m. on Thursday. Her Facebook post was captioned "Tell Me how you live in Wisconsin without telling me you live in Wisconsin."
The video had garnered more than 273,000 views on Facebook as of Tuesday morning.
Nelson soon found out there was not just one cow in the backseat, but three. She told Newsweek: "I didn't think it was real at first, but it moved and it blew my mind so I brought my phone right out to start recording because I didn't want to miss it.
"I found out that there were three [in] total in the backseat and had just been bought at auction (assuming from the Central Wisconsin State Fair). I shared it on Snapchat first but it blew up on Facebook after I posted it there."
Newsweek has also contacted Marshfield McDonald's.
Dairy farming is integral to Wisconsin's economy and history, and the state has many farms raising livestock. In fact, in Wisconsin, livestock get right of way over cars if they are in the road.
It's not the first time a cow has been spotted in someone's back seat.
A Facebook page and website called "Annie the Highway Cow" took off in 2018, when the animal's owner, Cory A. Morris, 44, posted videos of the cow riding in the back of his pickup truck.
The videos went viral, and were viewed thousands of times. The cow has since made a string of public appearances and several television interviews.
However, in May 2020, Morris was charged with six counts of second-degree misdemeanor animal cruelty, stemming from two search warrants executed at his property.
Miami County Sheriff's Office said on May 18, "deputies found the condition of the residence to be in complete disrepair, animal carcasses decomposing both inside and outside of the residence, dirt, filth, and conditions making the residence unfit for habitation."
In June this year, the charges were dropped against Morris, after he agreed to re-home 23 ducks, two donkeys, one cow and seven pigs to other livestock owners who took possession of the animals.
The charges were dismissed following a motion to suppress hearing.
Morris was also found guilty in Municipal Court of fourth-degree misdemeanor failure to confine a domestic animal, receiving a $75 fine plus court costs with the stipulation to have no like offense for two years, court records said.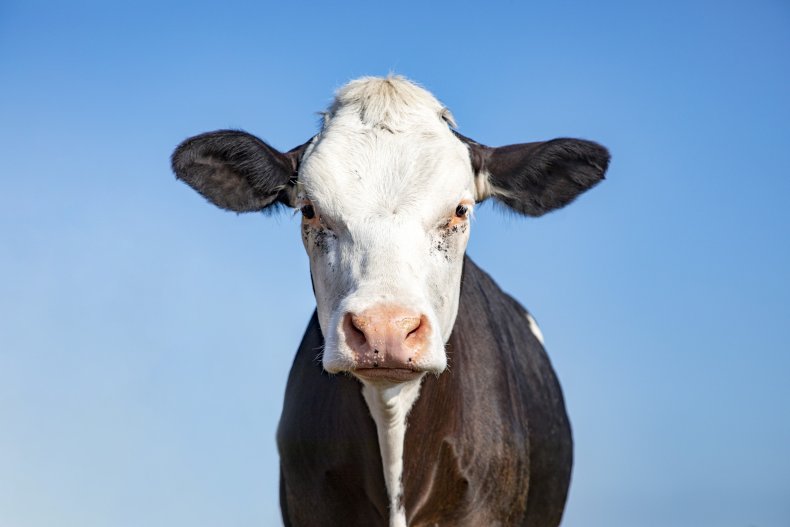 Update 8/31/21 at 3.19 a.m. ET: This article was updated to add comments from Jessica R. Nelson.