Woman Sentenced for Fake Tax Returns That Sought More Than $6M in Refunds
A Maryland woman was sentenced for filing false tax returns for District of Columbia residents that sought over $6 million in refunds.
Charese Johnson, of Aberdeen, Maryland, was sentenced to three years in prison and one year of supervised release by U.S. District Judge Randolph D. Moss, according to a press release from the Department of Justice. She prepared 13 fraudulent tax returns, which were sent to the Internal Revenue Service, according to court documents and evidence shown at trial.
She was convicted of three counts in helping others prepare fraudulent returns.
Johnson was part of a nationwide tax fraud scheme, the DOJ said. Between 2014 and 2016, scheme participants conducted seminars across the country, saying that taxpayers allegedly could use their mortgages and other debts to produce tax refunds. Information collected from clients was given to Johnson and others to use for false tax returns.
The returns claimed banks and other financial institutions withheld large sums of income taxes from the clients, entitling the clients to refunds, according to the DOJ.
Johnson attempted to hide her role in the scheme, persuading clients to mislead the IRS over her involvement in preparing the tax returns, the DOJ said. Johnson, also known as Charese Adesalu, was also originally charged with conspiracy to defraud the United States, according to the initial indictment.
The IRS-Criminal Investigation team probed Johnson's case.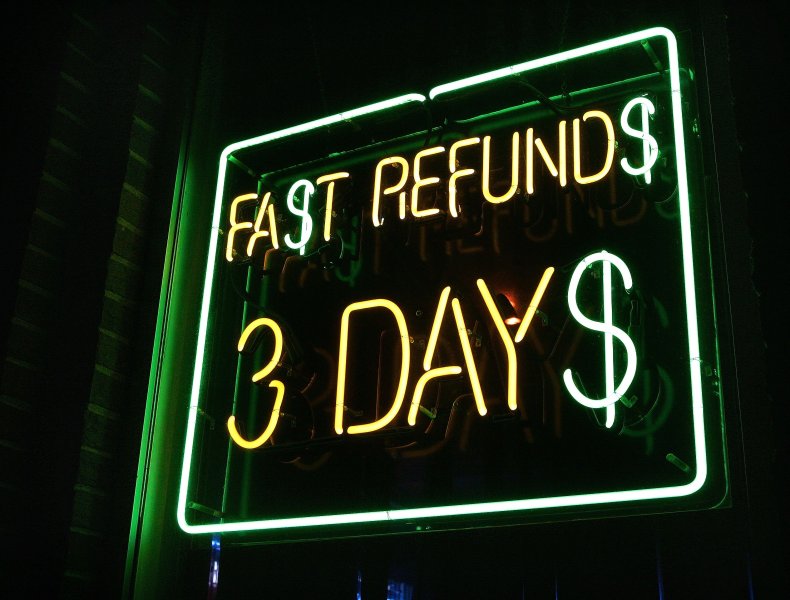 Over a dozen other individuals have been charged or convicted in the scheme, according to the DOJ.
The original indictment identifies Johnny Andrew Moore Sr. and Maria Ford Moore as defendants and two of the co-conspirators in the scheme. Johnny Andrew Moore Sr. was a purported trustee and fiduciary of Created in His Image Express Trust while Maria Ford Moore was a purported beneficiary. Maria Ford Moore was also a purported fiduciary of After His Likeness Trust.
The trusts were used to acquire employer identification numbers for the trusts. The two also filed false tax returns for themselves amounting to over $600,000. Johnson assisted in filing their fraudulent returns. The couple also filed false tax returns for their respective trusts, with Johnny Andrew Moore Sr. filing one seeking over $500,000 and Maria Ford Moore filing one seeking nearly $800,000.
The couple were charged with one count of conspiracy to defraud the United States, two counts of aiding and assisting the preparation of a false return and two counts of making and subscribing a false return.
Update 02/14/22 7:09 p.m. ET: This story was updated to include background information.