A white woman from Lynn, Massachusetts, has been sentenced to nine months of probation after driving her car at three Black women and their five children, shouting racial slurs at them.
The Associated Press reported that Rhonda Wozniak, 61, was sentenced Tuesday at the Lynn District Court. In addition to her probation, Wozniak must also perform 40 hours of community service and has been ordered to stay away from the victims, according to a statement from the office of Essex District Attorney Jonathan Blodgett.
The incident occurred on the evening of July 28, 2020. MassLive reported that Wozniak approached the victims in a parking lot in Vinnin Square in Swampscott, Massachusetts.
The kids in question were between 5 and 12 years old at the time. They and the women were going back to their cars after visiting a cookie shop called Cookie Monstah.
Then Wozniak "came speeding toward them in her motor vehicle, nearly hitting them," according to the prosecution's account.
When one of the women asked Wozniak to slow down, she shouted insults and racial slurs "and told them to go back where they belong," prosecutors said. The women quickly reported the incident to the police.
According to MassLive, Wozniak originally pleaded not guilty to the eight counts of civil rights violation, charges of assault with a dangerous weapon, disturbing the peace, and disorderly conduct during her arraignment.
For more reporting from the Associated Press, see below.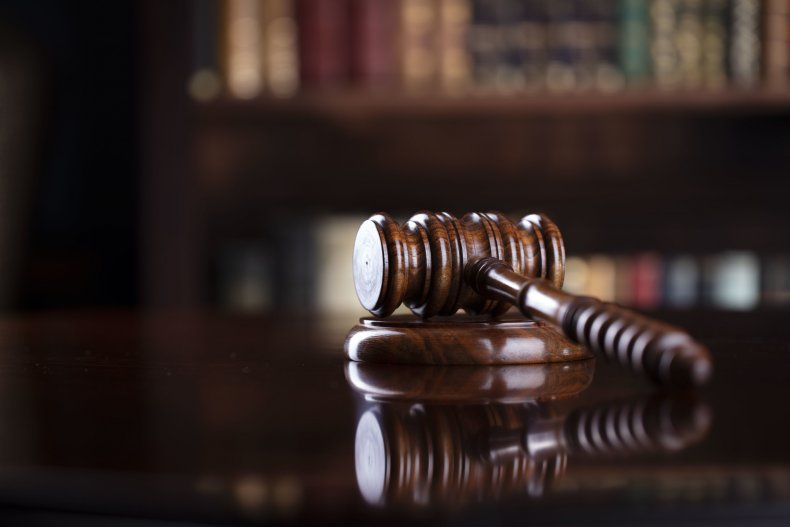 "The defendant's action were harmful and offensive, not only to the victims, but also to the community at large," Blodgett said in a statement.
Wozniak was identified through her vehicle's license plate, which was captured on video by one of the victims and on surveillance video from a business.
Wozniak's attorneys, Doug Ryan and Joe Simons, said in a statement that they had been preparing for a trial but that their client "ultimately decided to plead guilty, and in exchange was sentenced to probation."