Woman Severed in Half During Hit-and-Run Accident on Easter Sunday: Police
A 49-year-old woman was severed in half after being struck in a hit-and-run Sunday morning in Dade City, Florida.
The Florida Highway Patrol said that troopers responded at 3:30 a.m. to the crash where the woman was struck by a driver as she walked along the grassy roadside of the 301 south of Desrosier Road, the Tampa Bay Times reported.
Police said the driver fled in a sedan, hit a traffic sign, and went back on the highway for a brief moment before veering off again and running over the woman's body which was severed as a result.
Over an hour later, another driver in a pick up truck ignored police orders to stop and drove into the crash scene at a high speed, running over the woman's body, and nearly hitting two deputy officers.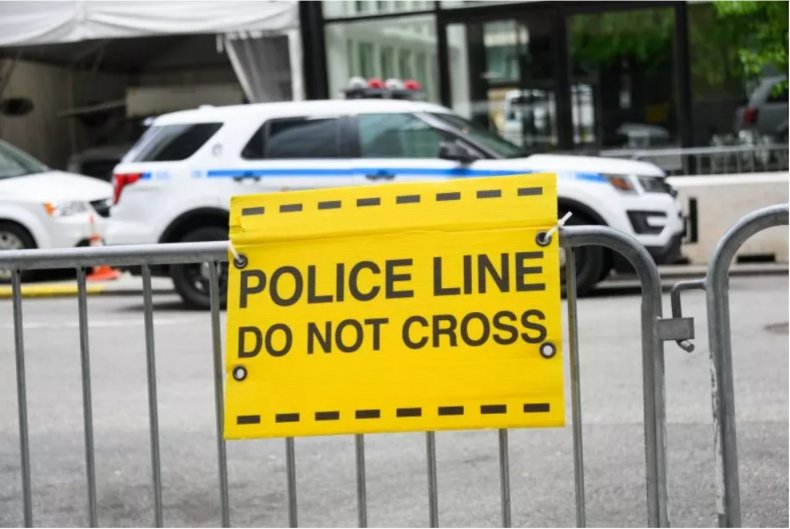 The Florida Highway Patrol troopers and Pasco County deputies were present at the hit-and-run scene.
The pick up truck driver, identified by police as 23-year-old Andrew Thomas Krummen, didn't stop, which prompted cops to go after him in a high-speed chase that lasted about 10 minutes before catching him.
Police are still investigating the initial hit-and-run incident and searching for the driver who escaped, but arrested Krummen and detained him in Pasco County jail.
The 23-year-old was charged with aggravated assault with a motor vehicle upon a law enforcement officer, reckless driving, DUI, fleeing and eluding, destruction of evidence and driving with a revoked license, according to the Tampa Bay Times.
He was also charged with false imprisonment of two passengers, a 33-year-old Brooksville man and 35-year-old Dade City woman, who were with him in the vehicle and tried to flag down police officers, according to Fox 8.
Another hit-and-run incident happened last month in Detroit, Illinois where a driver was charged with murder for driving over a 40-year-old woman. The driver, 31-year-old Shedrica Odessa Smith, was also charged with one count of assault with intent to murder in connection with the hit-and-run.
In February, a pedestrian was killed in a hit-and-run in New York State. The driver didn't stop after striking the victim who stayed on the vehicle's windshield for 2.4 miles, according to the police.
Also in February, two 12-year-olds were hit by two different vehicles while they were sledding in Oklahoma. The incident left one boy dead and the other injured, according to the police.
Newsweek reached out to the The Florida Highway Patrol troopers and the Pasco Sheriff's office for comments.