Woman's Severed Head Found in Park on Valentine's Day
Body parts, including a woman's severed head, were found in a French park on Tuesday morning by gardeners.
Some of the human remains were stored in plastic bags that had been pushed under foliage in a building in the Buttes-Chaumont Park in northeast Paris, according to the French newspaper Le Parisien. Others were found hidden in bags around the park.
The first gruesome discovery was made at around noon on Monday afternoon, when what appeared to be a pelvis was found by staff, according to French outlet BFMTV. The park was immediately closed to the public and police and forensic officers sealed off the scene to begin a murder investigation.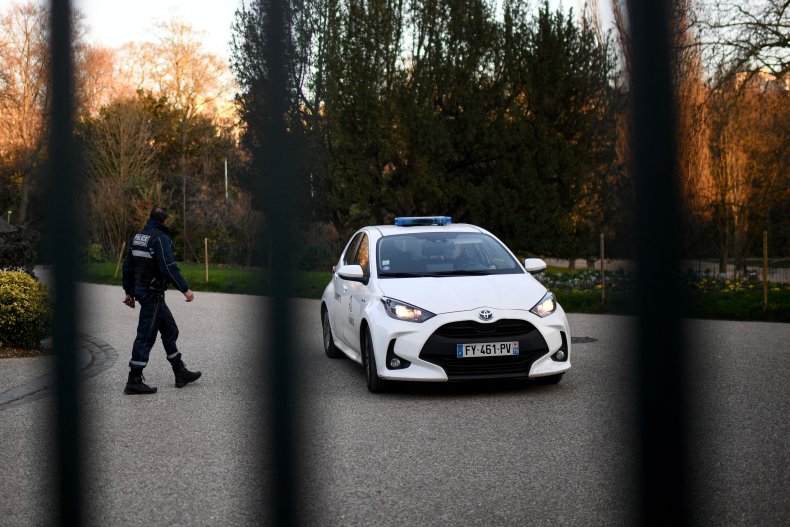 A hunt began to uncover whether there were any more remains, with park employees guiding the search, and the woman's decapitated head and lower torso were reportedly found at around 11:00 a.m. on Tuesday morning, Valentine's Day.
According to Le Parisien, part of the dismembered victim was found in a remote area of the park that the general public is unable to access due to a locked gate. The first body part was found in a green waste warehouse under a pile of foliage and clippings by gardeners who had been pruning the grounds. The following day, the head and other body parts were reportedly found along an old railway line which adjoins the park.
Sniffer dogs have been combing the rest of the park's extensive grounds, the newspaper reported, while divers have been deployed to search its lake. The park spans 25 hectares (just over 61 acres), and its entrances are reportedly covered by security cameras, meaning that officers are now likely to be going through the footage.
An unnamed source spoke to the newspaper about the investigation. A translation of their words read: "Obviously, the body was cut dressed. The corpse was not in a state of putrefaction, which seems to attest to a recent death." The woman had been wearing blue jeans with a floral decoration on the right thigh, the source added, claiming the woman was likely to have been of European or North African descent.
No details have yet been released about the identity of the woman, nor how or when she died. An autopsy is due to take place this week.
Newsweek has reached out to Paris police for further information and comment.