Woman Shares Experience Attending Johnny Depp-Amber Heard Defamation Trial
A woman shared her experience attending the Johnny Depp v. Amber Heard defamation case in a new viral post on social media.
Many have been tuning in to the trial live streams as Heard begins her testimony. Depp is suing Heard due to an op-ed she wrote in 2018 that was published in The Washington Post. He claims that the op-ed was damaging to his career as he lost many movie roles.
Published to TikTok, JesVal Ortiz—username @jesvalortiz—shared some videos regarding the trial including watching Depp leave the courthouse and waiting in line to see the trial live—which she has received backlash for—as well as talking about her experience.
Her viral video has received over 118,000 likes and has been seen over 400,000 times, where she apologizes for her video.
"The topic of domestic abuse is so insanely important, it is something that people don't talk about enough when millions of people go through it every single day," she said, adding that she has been following the trial for a while. "This is something that is incredibly important to me and it should be incredibly important to a lot of you guys."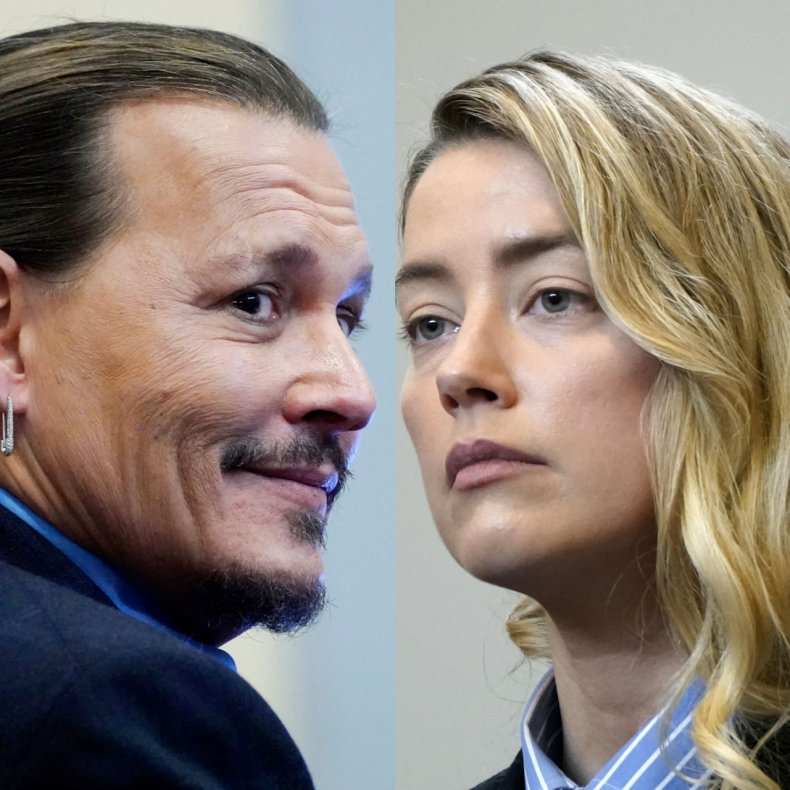 She begins her experience at the courthouse by explaining that she got there at 2 a.m. where people had pillows and blankets. She believed that there were about 300 people that waited in line. Five hours later, at 7 a.m., they were given wristbands and only 100 people were let in. Once making it through security, the big group of people was instructed to wait in a hallway for another two hours. At 9:30 a.m., they were finally allowed into the courtroom.
"Right before 10 o'clock, Amber Heard and Johnny Depp walked in and the room got real tense let me tell ya," she said.
She went into detail about watching the trial at home versus watching it in person.
"Being in the room today, it seemed a lot more casual it seemed like we were all just in this big room together and she was really talking to us, she was really talking to that jury," she said.
"The beginning of what she was saying seemed sincere but then she just started to try to cry more and more and then she lost me and I think she lost a lot of the room too," she continued.
The previous video shows Ortiz waiting with countless others hoping to get into the courtroom to witness the trial in person. A sentence displayed on-screen read, "When you wait 7 hours to get into the Johnny vs Amber trial." As many users commented hoping for updates and others, there was also some backlash against her post.
"People are treating this like it's some social event that people can go to and only like the VIP can attend. This is literally about domestic abuse," one commenter wrote.
"why are people treating a defamation trial about domestic abuse as a concert," questioned another.
Ortiz commented on the backlash, "FYI:this is a case I have been following since day one. I'm VERY invested. Domestic abuse is NO joke, and I needed to witness this important event."
Newsweek has reached out to Ortiz for comment.