A teacher who is no stranger to creating videos that reach hundreds of thousands has done it again with a new viral video showcasing humorous texts from her eighth-grade students.
"Texts from my 8th graders," she wrote at the start of the video. "Omicron edition."
What follows are screenshots of texts from her students as they navigate what schooling looks like as the Omicron variant continues to spread around the country.
The video was posted by TikToker @j.science this week and has been viewed over 400,000 times.
"I got tested I have covid so respectfully I will not be completing the assignment," one student wrote.
"Respectfully I understand," @j.science, whose first name is Anna, responded.
The texts, she clarified in the caption, have been edited to maintain the students' privacy.
As schools around the country began to re-open this week after winter break, many are having to switch to remote learning as cases of Omicron surge in thousands of school districts, Newsweek reported.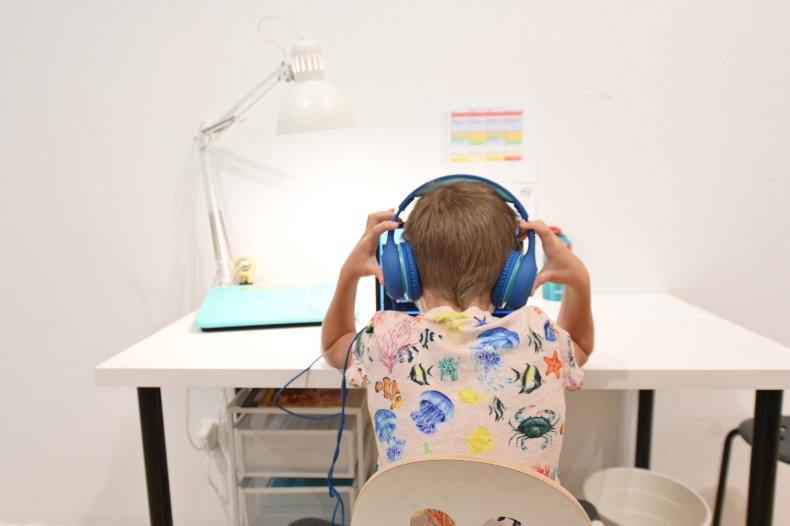 Atlanta Public Schools, one of Georgia's largest school districts, announced over the weekend that classes would operate virtually for the first week in January.
Students in the Newark, New Jersey, Public School District will be learning remotely for at least two weeks, Newsweek reported.
While hospitalization rates for children who test positive for COVID-19 still remain low relative to adults, CNN reported that more children are being hospitalized for the virus now than ever before.
According to data from the Centers for Disease Control and Prevention, the seven-day average for children aged 0-17 admitted into the hospital with COVID-19 from December 27-January 2 was 672—a pandemic peak and over double of the previous week's numbers.
In another screenshot featured in the video, a student disclosed to their teacher that they have COVID to which "Ms J" responded by asking the student to have their mom email the school.
"No," the student responded.
In another exchange, the student wrote "stop texting my mom she has Covid."
"No she's[sic] doesn't and you have a 65," Anna responded.
Commenters got a kick out of the texts, some applauding Anna's leniency with her students who share they are sick.
"Honestly bless you for giving the ones extra time when they need it...," one commenter wrote.
"PLS what i would give to have had a teacher like u during a pandemic," another added.
Others were puzzled how the teacher was able to text with her students noting that from their experience schools could be "super weird" about that.
Anna explained that her number is attached to her work email and many parents share the number with their children as an easier way to answer any questions students may have. She said students texting with their teachers in this way is "normal" at her school.
One message from a student read "Do u got any snacks?"
"Pls just log into your zoom class," Anna responded. "I'm begging you."
In the last screenshot Anna shared, one student texts her the seemingly confusing string of words: "msj how much covid."
"I literally don't know what that means," Anna responded.
Newsweek reached out to Anna for comment.