Woman Shares Misogynistic Comments She Received Over Outfit After 'Shark Tank' Appearance
A woman on TikTok recently went viral after she shared a slew of misogynistic comments she received about the outfit she wore during an appearance on the reality show Shark Tank.
Sabeena Ladha, or @eatdeux on TikTok, said in the video posted on Thursday that after her episode of Shark Tank aired she began receiving misogynistic comments and reading headlines that criticized the outfit she decided to wear. Her video currently has more than 430,000 views on TikTok as well as 37,000 likes.
"When you air on shark tank and learn misogyny in business is ALIVE and kickin!" the text on the video read.
Shark Tank, a popular reality television series on ABC, features a panel of investors who are pitched various company ideas each episode. In Ladha's episode, she pitched her vegan cookie dough company, Eat Deux.
One investor in particular, Robert Herjavec, offered Ladha $300,000 for 15 percent of her company's equity. He even told her she was one of the "most impressive entrepreneurs that's stood on that carpet."
But by the end of the pitch, Herjavec pulled out of the initial deal when Ladha continued haggling with him. Although Ladha was told that she was one of the most impressive people to have come on the show, the majority of the critiques she received were for her outfit and personality rather than her pitch and credentials.
"Silly me!" the caption of Ladha's TikTok read. "Should've known my place is in the kitchen not the board room!"
A common phenomenon in the business world known as the "broken rung" seeks to explain how women still have to fight harder to move up in businesses. For every 100 men promoted to manager, only about 86 women are promoted, according to a new report from Women in the Workplace.
"Women are more likely than men to have their competence questioned and their authority undermined," the report said. "Women of color and other women with traditionally marginalized identities are especially likely to face disrespectful and 'othering' behavior."
In the video, Ladha showed various headlines and comments she read pertaining to what she wore on the episode of Shark Tank.
"DEUX Cookie Dough Pitches Mark Cuban In Hot Pink Short Set, Kitten Heels on Shark Tank," read one headline from an unknown publication.
One comment she pointed out in the video said that in the episode she came off as "an arrogant c-word."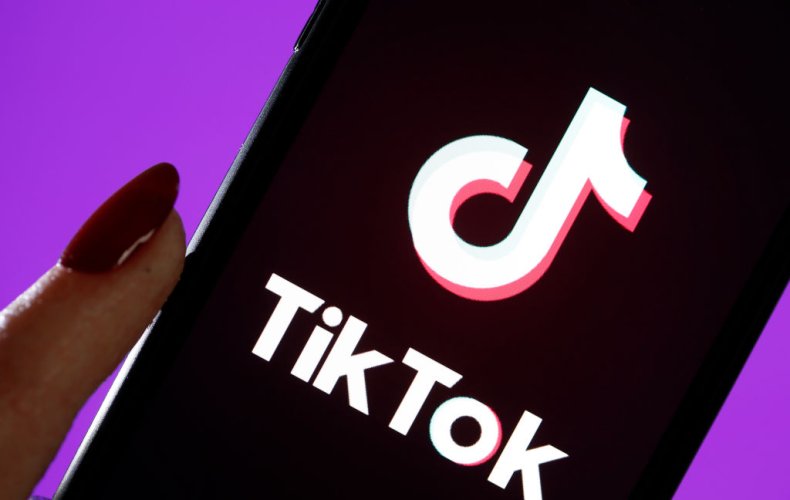 Another comment said that Ladha was "so stupid" for thinking her beauty could get her what she wanted. The comment, left by a man named Tim Nik on Youtube, received 37 likes.
One user mentioned that her outfit choice for the show was not appropriate and that alone would have kept them from pursuing the deal.
In the comments of her TikTok, many users came to Ladha's defense saying if she was a man she would not be receiving criticism for her outfit choice.
"Dudes in tank tops and tshirts is fine but you wearing pink is a step too far apparently," one user wrote.
The top comment under her video mentioned the headline about her outfit to which she responded that it was "wild."
"'Man in grey polo pitches to mark cuban' ?? lol," Ladha jokingly replied to the user.
Newsweek reached out to Ladha for comment.