Woman Fatally Shoots Boyfriend Outside Walmart on Valentine's Day, Police Say
A Louisiana woman has been arrested after authorities say she fatally shot her boyfriend outside a Walmart on Valentine's Day.
Alexis King, 20, of New Orleans, was booked into custody on a second-degree murder charge, the St. Bernard Parish Sheriff's Office said in a news release on Monday.
Sheriff James Pohlmann said deputies had responded to a call about shots being fired in the parking lot near the entrance of a business in the 8100 block of West Judge Perez Drive in Chalmette around 7 p.m. on Sunday. According to WVUE, the shooting took place outside the Walmart located on the block.
When deputies arrived at the scene, they found a man with a gunshot wound lying on the ground in the parking lot.
He was transported to University Medical Center in New Orleans, where he was pronounced dead, according to the sheriff's office.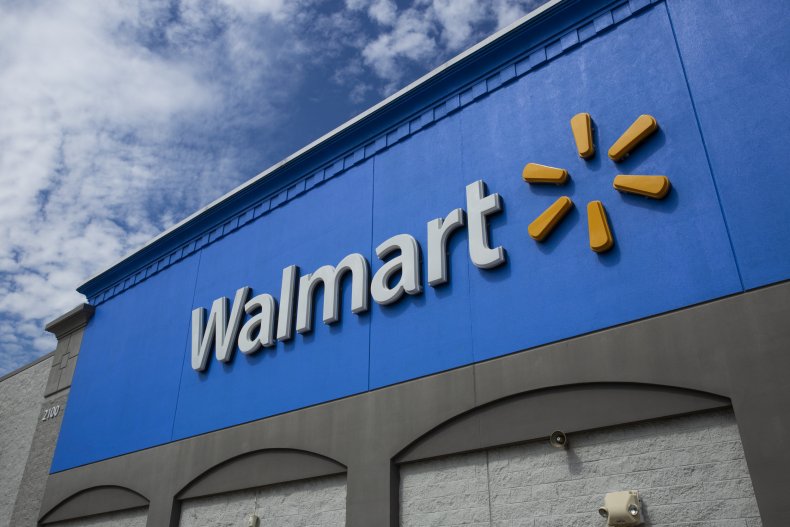 Officials did not release the name of the victim, however, it said investigators had identified the man as an employee of the business through video surveillance.
Criminal Investigations Bureau detectives identified King as the shooter and the sheriff's office said the slain man was the father of King's child.
King admitted to her involvement in the shooting when questioned in custody, the sheriff's office said. It was not immediately clear what prompted the shooting.
No-one else was injured in the shooting, the sheriff's office said, and the case remains under investigation.
The St. Bernard Parish Sheriff's Office and Walmart have been contacted for additional comment.
A shooting also took place at a Walmart in Pennsylvania on Sunday.
Police are searching for the man who shot a round at an employee at the Walmart, located at 50 North MacDade Boulevard in Glenolden, following a dispute that morning.
On Monday, the Darby Township Police Department identified the suspect as Devante Dixon and warned the public he should be considered armed and dangerous at that time.
The department said its officers, with the help of assisting law enforcement agencies, have attempted to locate Dixon at his known addresses, but had not yet managed to track him down.
Anyone with information about the shooting in Chalmette, Louisiana can call the St. Bernard Parish Sheriff's Office at (504) 271-2501. They also can call the Criminal Investigations Bureau's tip hotline at (504) 271-TIPS or 8477.