Woman Shot Dead in Front of Her Terrified Young Children
Police are hunting for a suspect after a woman was shot dead in front of her two young children.
Joana Peca was fatally shot inside her car on the 100 block of 60 Street S near Woodlawn Memorial Gardens in St. Petersburg on Saturday, the St. Petersburg Police Department said in a news release posted on Facebook.
Officers arrived at the scene at around 5.30 p.m. to find 27-year-old Peca dead inside the car from an apparent gunshot wound.
Her two young children were also in the vehicle. They were unharmed but terrified, according to WFLA.
Detectives are not sure why Peca was in the area or what led up to the shooting, Sandra Bentil, the police department's public information officer, told the station.
"What we do know is two young children tonight are without their mother tonight," Bentil added.
Meanwhile, Peca's sister, who lives in Italy, told Spectrum News that she has no idea who could have killed her sister.
The police department has issued an appeal to the public, asking anyone with information about the shooting to get in touch.
"Anytime we have children whose lives are affected by violence in this way, we ask the community to please come forward," Bentil said.
Tributes have also been paid to Peca, who was described as an "amazing mom" and business owner, on social media. Facebook profiles apparently associated with Peca identify her as a resident of St. Petersburg, and from Albania.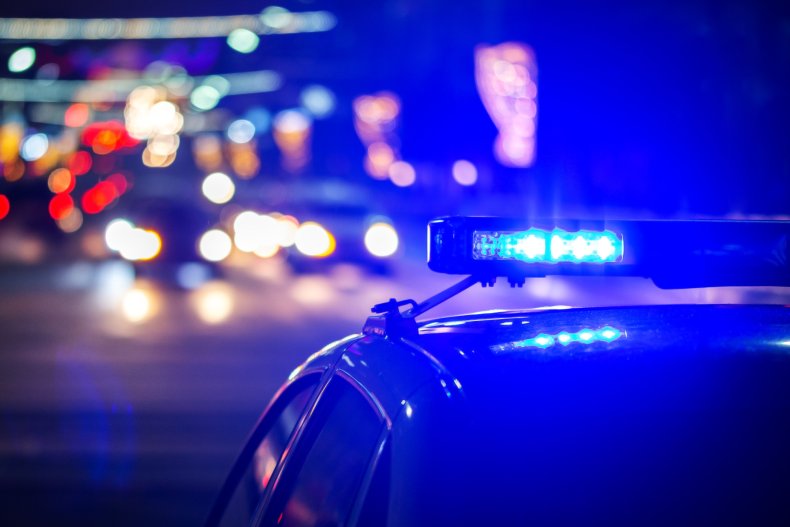 "I am so hurt, Joana Peca damn babygirl you was a real one this not right smh praying for your mom you was her world," wrote Dolli Bijoux on Facebook.
In a comment on the police department's post, Angela Seamans urged anyone who has surveillance cameras in the area to come forward with any footage they have.
Peca "was always smiling and would help anyone," she wrote. "Please come forward if you have any video or know Anything!!!!!!!!!"
Aimee Marie wrote: "Praying for the family, especially the 2 children that had to witness their mother's death."
Daphne Leah added: "How unbelievably sad and tragic for those children! I pray they bring this young mother's killer to justice!"
The St. Petersburg Police Department has been contacted for additional comment.
Anyone with information about the shooting or Peca is urged to call the police department's non-emergency line at 727-893-7780. Anonymous tips can be sent via text message by texting "SPPD" and your tip to TIP411.