A 22-year-old was killed in Fort Worth, Texas last week after police responded to a car crash and found the woman shot dead.
Abigail Saldaña worked as a dancer at Rick's Cabaret, where the suspect in the homicide, Stanley Szeliga, was a regular, the Daily Beast reported.
Less than two weeks prior to her death, Saldaña posted a video showing a tracking device she found attached to her car to her Instagram.
"This was literally on my car like this," Saldaña said in the post according to KXAS-TV. "This is why you have to be careful. I don't know what to do moving forward with this. But this definitely looks like a tracker to me."
Police have confirmed that the tracker is part of their ongoing investigation and that Szelgiaa had been stalking Saldaña.
A manager at the club where Saldaña worked showed the social media post to investigators, The Daily Beast reported, and said that she had expressed concern over a customer identified as "Stan."
Authorities said, according to the Daily Beast, traffic camera footage and license plate records show Szeliga's red pick-up truck near Saldaña's apartment at least six times before she was shot. In one incident, he was tailing her car.
The Fort Worth Star-Telegram reported that according to a warrant Szeliga was angry at Saldaña after paying her thousands of dollars. He posted on Instagram just hours before the shooting claiming he was going to report Saldaña on allegations of prostitution and claiming he had paid her $3,000.
The day after the shooting, detectives contacted Szeliga and asked him to meet them. He agreed only to later cancel claiming there had been a death in his family. Authorities then obtained a warrant and went to the suspect's home where he refused to exit and caused a self-inflicted wound to his neck before being removed from the residence, The Star-Telegram reported.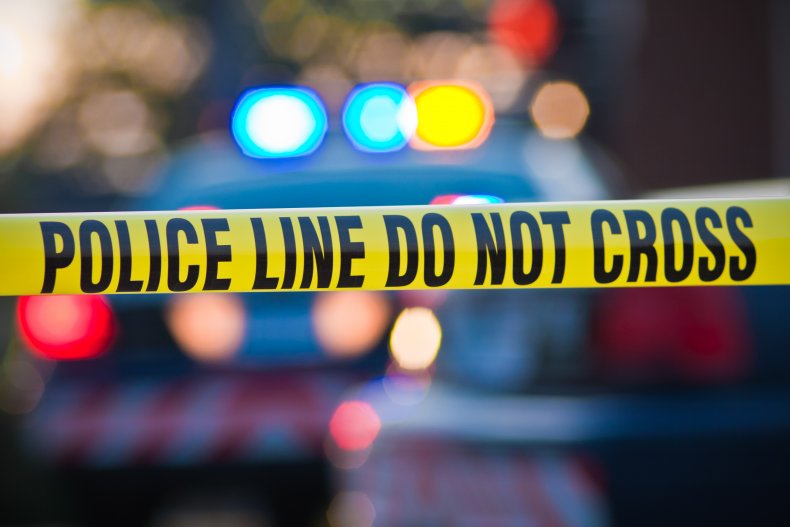 Over the past year, other incidents of trackers being placed on vehicles without the owner's knowledge have occurred around the country.
Earlier this year, a man in Pennsylvania was arrested for allegedly stalking his ex-girlfriend by bugging her car with a tracking device he paid for using her debit card, Newsweek previously reported.
In September, a woman in California took to TikTok to reveal that she found an Apple AirTag attached to her license plate that had been tracking her movements throughout the night, Newsweek also reported. Apple alerted the passenger in the car that an AirTag had been detected in the area which is how they discovered the tiny disk.
Newsweek reached out to the Forth Worth Police Department for comment.