Woman Shows How to Make Paper at Home Using Recycled Sheets in Video Viewed 24M Times
Ever wonder what it's like to make your own paper at home? One TikTok user created a video tutorial to show the step-by-step process.
The video created by TikToker justina.artstudio has garnered nearly 24 million views in two months.
It starts with the user inputting used and opened envelopes into a paper shredder, followed by soaking the shredded paper in a plastic container full of water for 12-24 hours. Then, she takes the wet shredded paper and inserts it into a blender with more water, with the instruction, "Blend until smooth."
If completely unaware, the texture of the blended paper mimics an actual smoothie.
The blended portions are then strained into a colander, putting excess water back into the original plastic container for reusing if wanted. The "pulp" of the paper is then mixed into a different container full of water to remove any lumps.
Old pillowcases are laid out by the user. A deckle, or an object that resembles a wooden picture frame, is dumped into the second water, gathering the paper-like material before being placed on top of the pillowcases. Excess water is removed.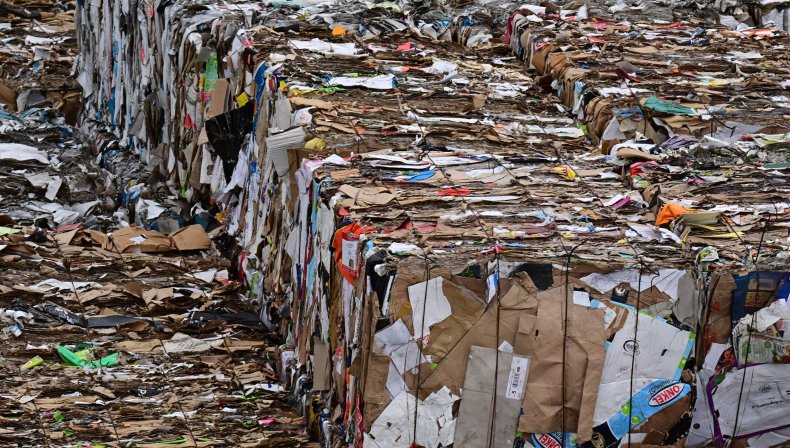 She inserts the new piece of the paper into an HP printer and the project is successful.
"The true meaning of reuse, reduce, recycle," one TikToker commented.
There were some jokes revolving around the obvious, that paper was made by using paper. Another person comically said, "This is a sustainable business."
"[B]tw, y'all can find really cheap blenders at your local thrift stores!!" another person commented. "[T]hat way you don't ruin your actual main blender if you have one."
The post also went viral on Reddit, where people were reminded of Mother's Day gifts or class projects at younger ages that involved "making" paper or imitating papyrus.
"This is one project that I'm quite certain I won't be getting around to doing!" remarked one Reddit user.
Another Redditor commented on the irony of the video's intent, which is to recycle and benefit the environment, saying, "How to save the environment by making your own paper! Makes 1 sheet. Step one, get a gallon of water."
One user claiming to be a printer and photocopier engineer asked others not to put paper like this in printers, especially in laser machines.