Police Hunt Mom Trawling Maryland University Campus to Find Date for Her Son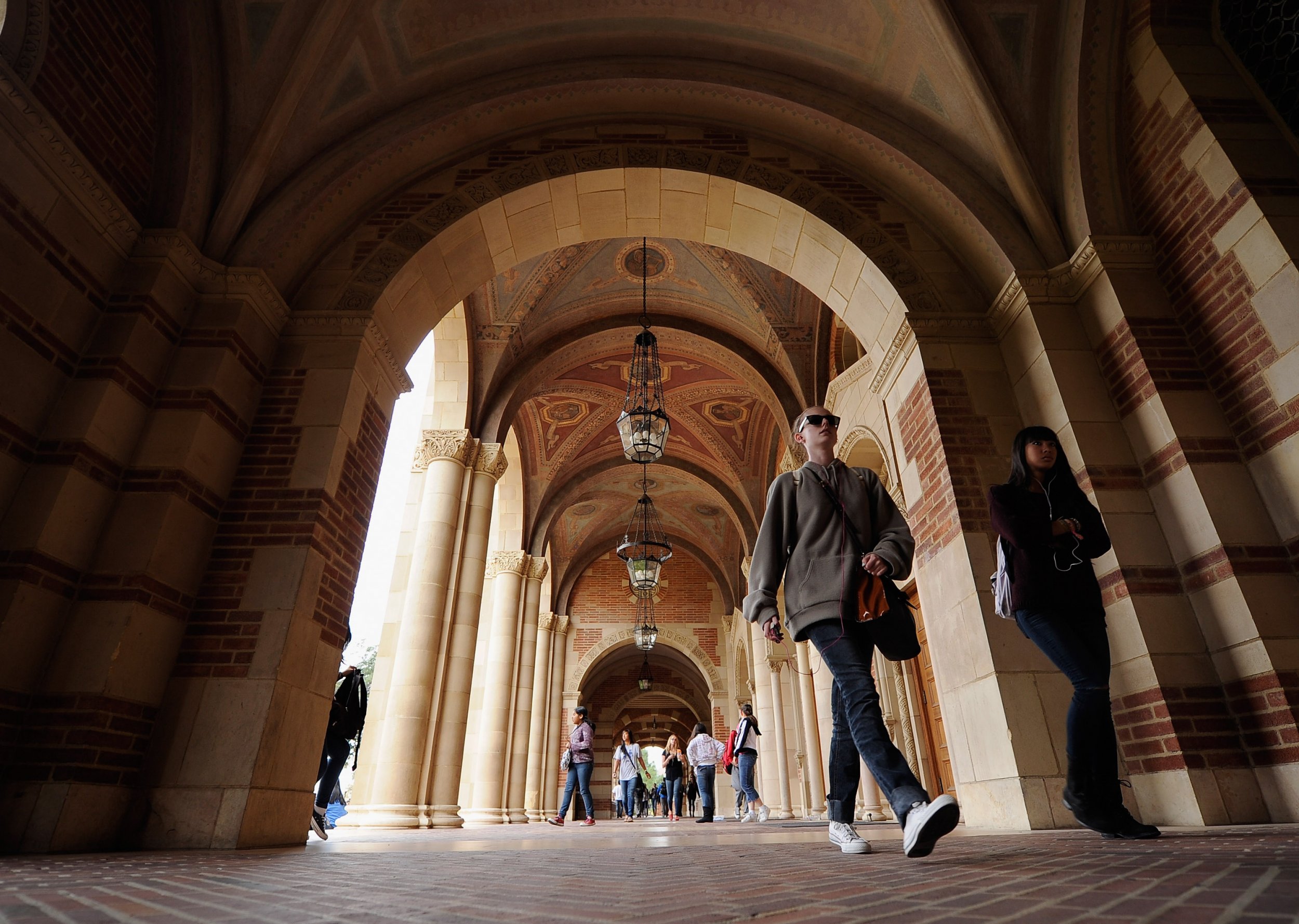 Police are investigating complaints from university students that they are being approached on campus by a woman looking to find her son a date.
Officials at Towson University in Maryland say that the woman, believed to be in her 50s, is not doing anything criminal, but that they want the behavior to stop.
Students say the woman, who wore a multi-colored scarf, approached them in two campus buildings, the Cook Library and Center for the Arts. She would show them images of her son on her phone and asked if they would be interested in going out with him.
Charles Herring, chief of the Towson University Police, wrote in an email to the campus community: "This incident advisory is being provided in order to make the TU Community aware of an incident on campus that may cause concern."
"This advisory is intended to heighten awareness and inform the community of incidents that may impact their safety and security," The Baltimore Sun reported him as saying.
The police department called for anyone who can identify the woman in question to come forward. They also released two still images of her taken by a security camera.
Author Loree Lough tweeted: "Mom...really? REALLY?" while David Marks tweeted: "Please be aware."
Another tweeted: "Somebody get your auntie or momma."while Richard Frank tweeted: "Serious story...hilarious headline,#sogladmymomneverdisthis.
Last year U.S. Education Secretary Betsy DeVos controversially proposedgiving more protection to students accused of sexual assault and harassment.
The proposal would give the people who are accused of those crimes the right to cross-examine their accusers. It would also decrease liability for colleges, restrict what qualifies as sexual harassment and allow universities to use a "higher standard" in assessing allegations, The Washington Post reported.
It was seen as a response to the Obama Administration's attempt to toughen rules to protect students against sexual assault.
But several members of House-led committees challenged what critics see as DeVos trying to rollback sexual assault policies.
A public consultation period on her proposals to reworking the federal guidelines known as "Title IX" have garnered more than 103,000 letters and messages last month. This is 20 times more than what is normally received for a major regulatory proposal, NBC News reported.
Earlier in February, it was announced that the Association of American Universities (AAU) would survey students on sexual assault and misconduct on Campus, Yale News reported. That is a follow-up to the survey in 2015, when more than 150,000 students in 27 universities were asked about the issue.
This story has been updated to include tweets about the incident.