Woman Slammed for Letting Vegan Friend Eat Macaron in Viral Video
The internet was quick to offer their two cents after a woman shared a clip of her friend eating a macaron. Though sharing that her friend is a vegan, she let her finish the dessert anyway because she looked "so happy."
TikToker @lilibilifili, whose first name is Lili, posted the video in January and it has since received over 1 million views. Though the video has received lots of attention, not all of it has been positive, with some saying her decision to let her friend eat the dessert was "not okay."
In the text over the video, Lili wrote "[M]y friend who is a vegan of six years is eating a macaron for the first time and looks so happy [I] don't want to tell her."
"I don't understand why people like you can't just respect people's diets," one person wrote. "If she's vegan she's vegan you're [sh**ty] for not telling her."
Lili told Newsweek over TikTok that her friend was not bothered when she found out.
"[S]he didn't have a bad reaction because she doesn't see veganism as a 'streak' or anything," she said. "[S]he just tries her best to be vegan/plant based. [S]he wasn't upset and we both laughed it off."
She said her friend asked an employee at the macaron shop if the treat was dairy-free and because he said yes they assumed it was vegan.
"[B]ut then [I] thought hmmmm idk if egg whites are dairy which is what is in macarons," the TikToker said she thought in that moment.
People who follow a vegan diet do not eat any foods created with animal by-products, which would include egg whites.
In 2020, the BBC reported that according to a study, there are health benefits for those who choose to eat vegan and vegetarian diets including lower rates of heart disease. The article also said that the amount of people following a vegan diet has risen.
In the U.K., for example, the number of vegans has quadrupled between 2006 and 2018, according to research by The Vegan Society.
One concern that is presented for those who choose to eat vegan is that it might not provide enough vitamin B12—a vitamin that helps prevent nerve damage, and is found in meat, fish, eggs and dairy, but not in fruit or vegetables, the BBC reported. Adults are recommended to consume 1.5 micrograms of the vitamin per day.
Lili said she only posted the video for fun and didn't think anyone other than her friends would see it. She said when she showed her friend the reaction she was "shocked at the attention it got."
Though some were critical of Lili's decision to let her friend eat the dessert, others defended the pair of friends with some sharing their own experience in similar situations.
"[I] recently let my vegetarian friend know that pad thai had fish sauce in it and its like one of her faves [I] felt SO bad 'robbing' that from her lol," one person wrote.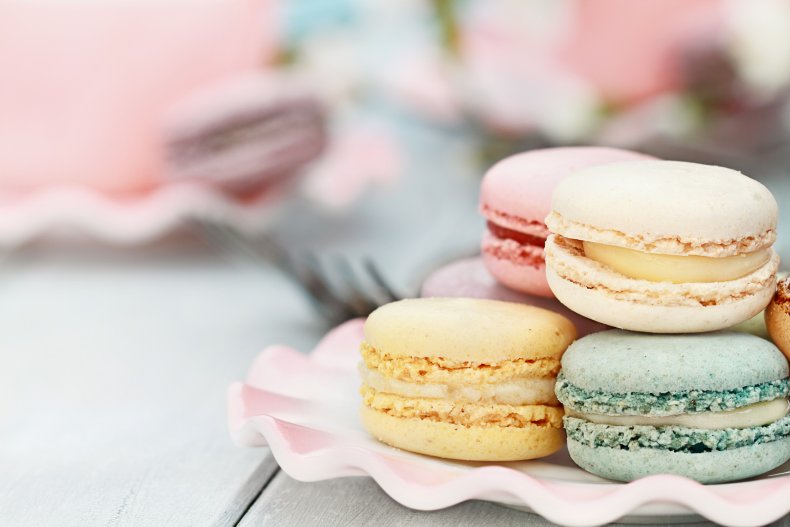 "Always tell us, we are vegan for a reason," said another in a comment that received over 30,000 likes.
Lili said she finds the negative comments funny saying she's not a "bad friend" as some people were labeling her.
"It's so crazy what people will say to you by seeing a 10-second clip! [T]hey don't even know what happened in real life," she said.
"Y'all are being Karen's [sic] it's not like it's gonna be the end of the world," one commenter said about the judgmental comments.