Woman's 'Outrageous' Attempt at Not Paying for Friend's Gift Sparks Fury
A woman's attempt at saving money on a close friend's gift has backfired spectacularly, with the anger over her actions spreading to social media.
Money is a sensitive subject in any relationship, including friendships. A 2017 PayPal survey found that nearly half of Gen Z and Millennials reported experiencing strain in their friendship groups over money matters.
Sometimes this can be motivated by a disparity in earning power among friends, but other times it's the result of an individual being a little too eager to save the pennies.
In any case, any clumsy attempt at trying to claw back expenditure is likely to result in tension and disagreement within a friendship group.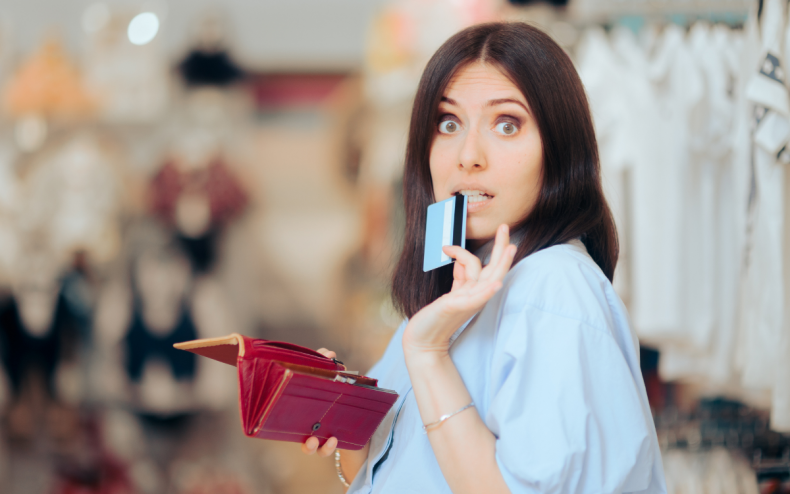 But while clumsiness can be forgiven, the penny-pinching actions of one woman detailed in a post shared to Mumsnet appear to be slightly more calculated.
According to a user posting as TulaOfDarkWater, she and a group of five other friends had decided to splash out on their pal for her birthday as she had been having a difficult time.
There were two options, one costing £500 ($625) split six ways or another priced at £700 ($875) and also divided among them. Initially, she said everyone agreed the second option was out of their budget.
However, just as they were about to purchase, one of the group, a woman named only as "Anne" revealed she had been emailed a voucher that entitled her to 20 percent off the more expensive gift and she felt it would be "silly to waste it."
Having done the math, they realized that would drop the price down to £560 ($700) meaning they would therefore only be paying £112 ($140) each and just £12 ($15) more for the more lavish present.
Anne went ahead and purchased the gift using her voucher but when it came time for everyone to pay what they owed, she told them they needed to send her £140 ($175) each as the 20 percent voucher covered her contribution.
The woman and her friends were left furious at Anne's actions, especially after one of the group realized she had been sent "the exact same voucher."
"This voucher was one of those promotional email ones that are sent to those on the company's mailing list," she added. "It wasn't a voucher that had any monetary value or was a gift to her."
Anne, meanwhile, had made no mention of the fact this would cover her portion of the gift and had even appeared to acknowledge how things would be split in text message exchanges between the group.
Instead, she claimed her responses to the messages were "a mistake" and she did not pick up on the issues over how much they would be spending as she is "bad" at math.
Branding Anne "cheeky" the woman pondered whether her friend had "deliberately" misled the group, but those commenting on social media were in no doubt about.
Unblessed branded her behavior "beyond cheeky" and, like many on the thread, felt the woman and her friends should just pay her the £112 ($140) as they originally agreed.
NothingIsWrong said they should also "be rethinking the friendship" adding that it was "outrageous" for her to think "a free email saves her money."
HumourReplacementTherapy commented: "If Anne is wanting to lose herself 4 friends she's going the right way about it. Tell her if she carries on she'll have no friends to celebrate her own birthday with when it comes round."
Misskatamari added: "If she can't see that she's being massively unreasonable then she's a complete cheeky f***** and I would be viewing her in a very different light."
Threebutterflies, meanwhile, wrote: "What a horrible and mean thing to do to her friends" with ZooMount agreeing they "would be wary of that friendship from now on."
Newsweek has contacted TulaOfDarkWater for comment.