Mom Urged to Walk Away From New Lover After Recent Divorce: 'Absolute Mess'
A woman has taken to Mumsnet to ask for advice after a recent relationship ended, leaving her in "severe distress" and an "absolute mess of a situation".
In the post, the woman, who goes by the moniker Pluckyduck, explains that after considering divorce from her husband for years, she fell in love with a married colleague, and they both left their partners and began dating.
"Unfortunately," she explains, her colleague's ex-partner "decided to move away with their young daughter (approx. 5 hours away) to be near family."
She describes the relationship as "absolutely amazing and wonderful. I have never felt so loved and happy". However, her new partner found the distance from his daughter "unbearable" and now has plans to move his ex-partner back in to the family home so they can both be near their daughter.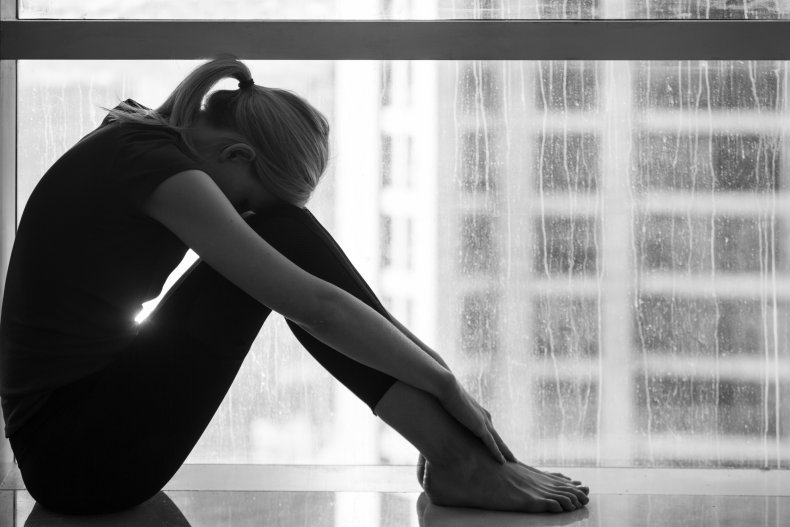 As a result, he finished the relationship with the Mumsnet user, which as a parent herself she describes as "the decent thing to do."
Despite understanding the situation, she describes the pain of losing him as "awful," explaining that she still has to work with him. "I can't sleep, my chest physically hurts, I constantly feel sick. My head is consumed by him, regrets, constant thoughts, sadness. I'm crying all the time. I can't concentrate. I can't describe how bad I feel. I've never felt so low in my life, and I'm trying to parent my own child in the midst of this."
"I'm in severe distress at losing him from my life," she added.
Newsweek spoke to Angelika Koch, happiness and relationship expert at dating app Taimi, and a certified relationship coach.
"Being in love with someone who cannot be with you can be such a devastating experience because you don't just fall in love with the person, you also fall in love with a life and future that is just outside of your reach. This can create anxiety, loneliness, and depression within the person who is experiencing it. It can feel discouraging to find yourself longing for someone you know you cannot have," Koch said.
"When it comes to moving on from a relationship you don't want to end, it's important to write down all of the reasons why this person isn't right for you and write out what it would look like if you were with someone who was right for you. This can allow you to let go of what isn't meant to be and leave an open door for something better.
"It is time to walk away from the relationship when the foundation of the relationship is unhealthy and only one person is willing to move it in a healthier direction. A relationship should never feel one-sided.
"When feelings of grief and loss impact your day-to-day life, it's important to find ways to reground yourself just enough to push yourself into a more functional place. This can look like taking a walk, taking a bath, journaling, meditating, doing art, or working out. Figure out what helps you to feel a little bit better and do that every day before starting your day," she added.
Newsweek could not verify the details of the case.
Have you noticed any red flags that made you end a relationship? Let us know via life@newsweek.com. We can ask experts for advice, and your story could be featured on Newsweek.